A few weeks ago my cousin Mae and I spent the afternoon taking photos in the chilly afternoon light during our Church's National Youth Camp at 11RR1, Cavite (will blog about it soon). The place is so great, and has a minimum impact on the environment. Undeniably, a perfect campsite that let you enjoy your surroundings, will allow you to relax and you'll be safe.
So here's a super comfy look outfit matched with my floral blazer (that I first worn
HERE
), my must-have items for raveling, sightseeing, and just to go out for coffee when I do not feel like wearing a heels.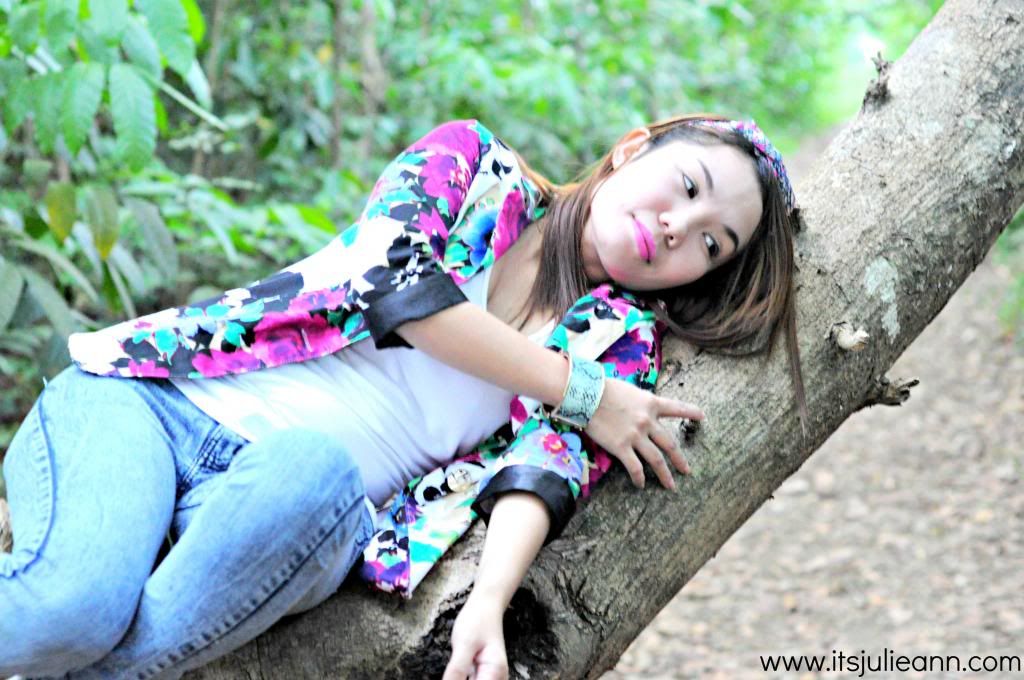 Blazer: Pink Fashion | Tee: Hanes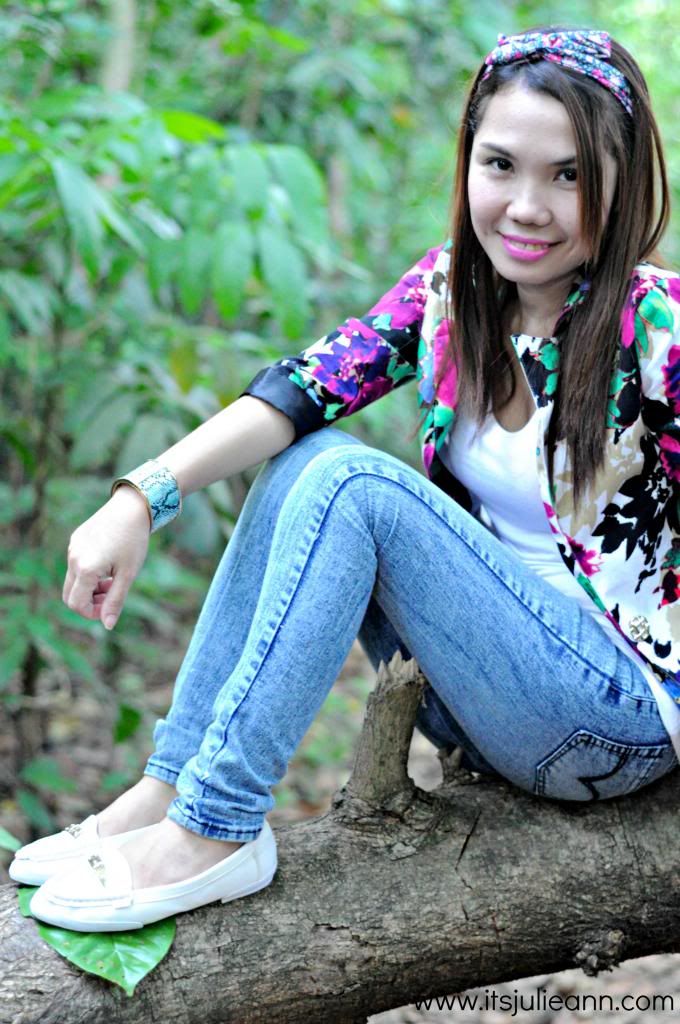 Shoes: Random Shop | Jeans: Pink Elegance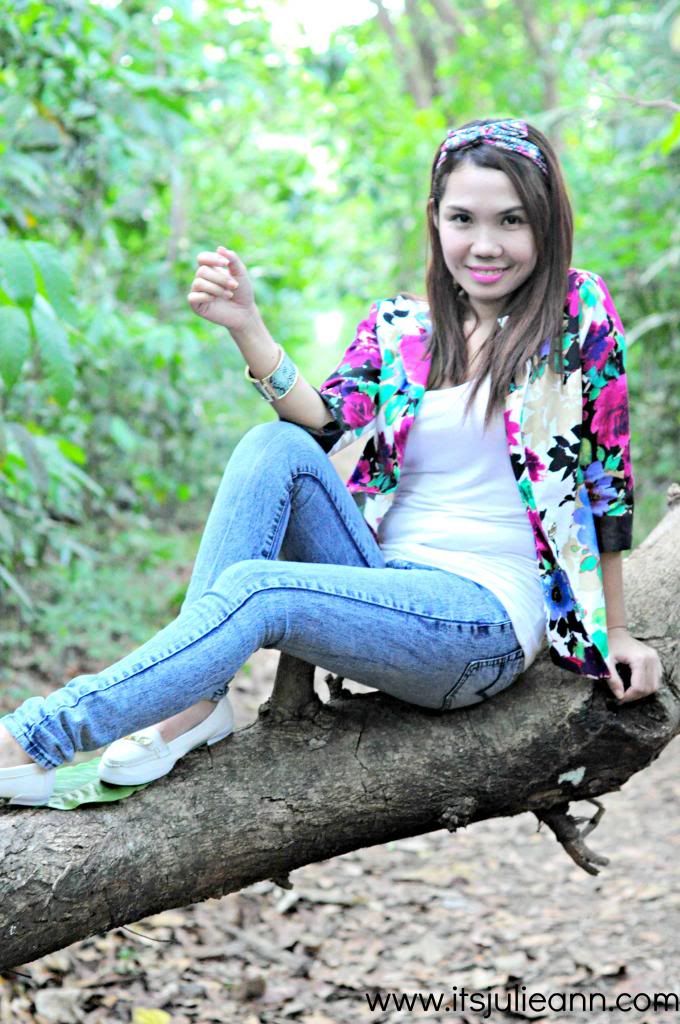 Click
HERE
for more photos!