It's always the most basic outfit that feels the most polished and put together. There's nothing particularly special about this look - denim short, cropped top, cap and sneakers.
I put this look together in our family escapade (
will blog it on my next post
) one Saturday morning slump after trying on dozens of different outfit.
I was surprised at how much I ended up liking such a simple outfit. Sometimes you just have to go back to the basics and realize that they always, without a doubt, look great and comfortable.
By the way, I really don't know how to skateboard, I just borrowed this from the boy beside us. Tee-hee!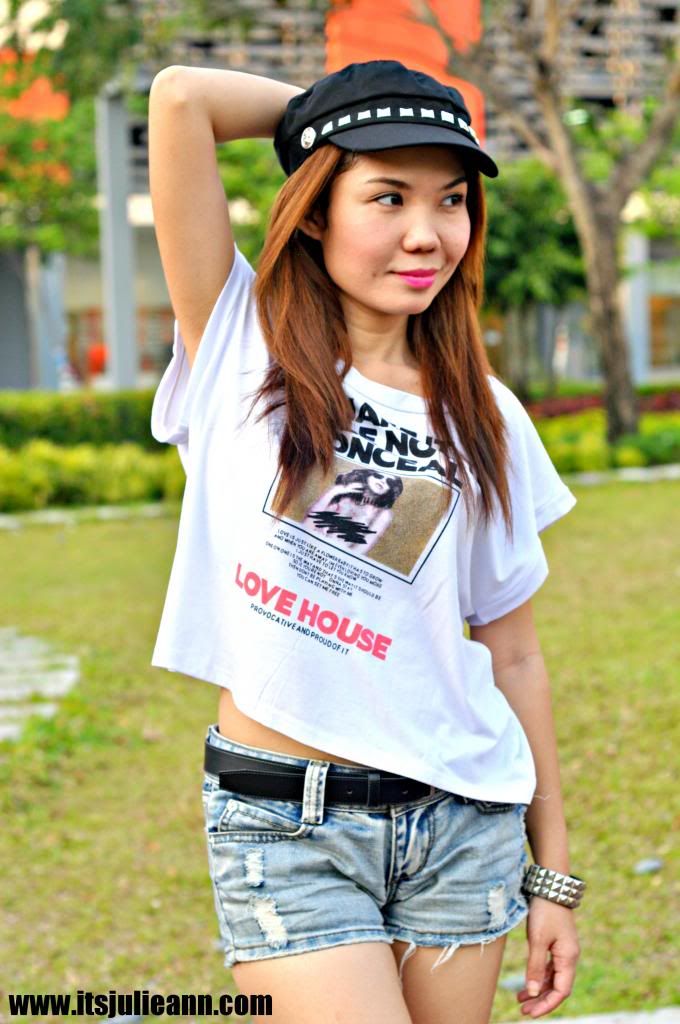 Shoes: Parade of Shoes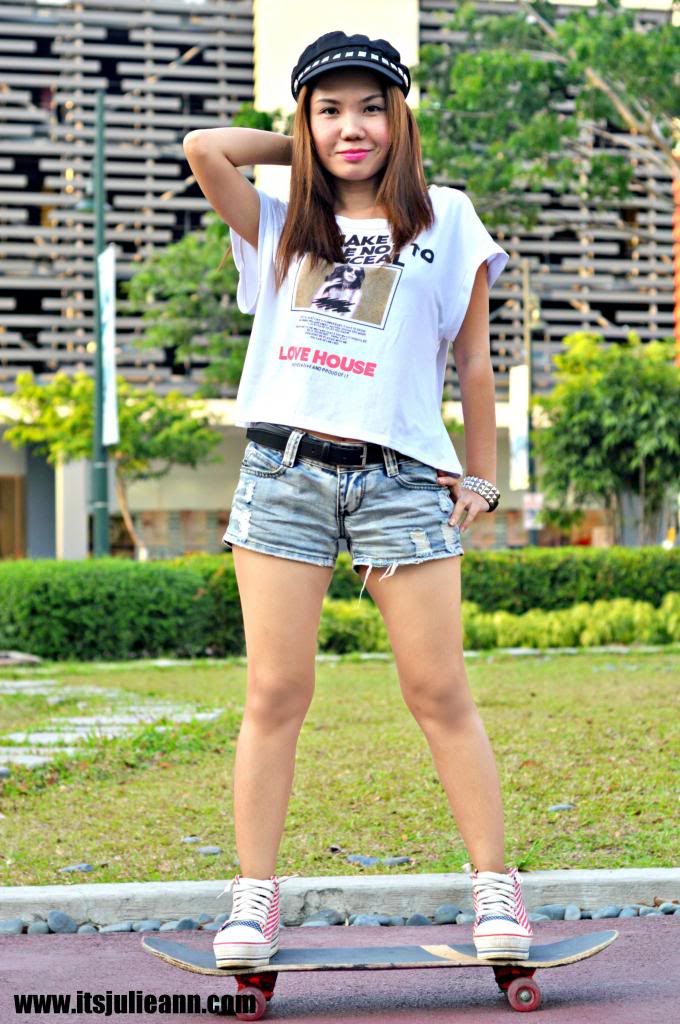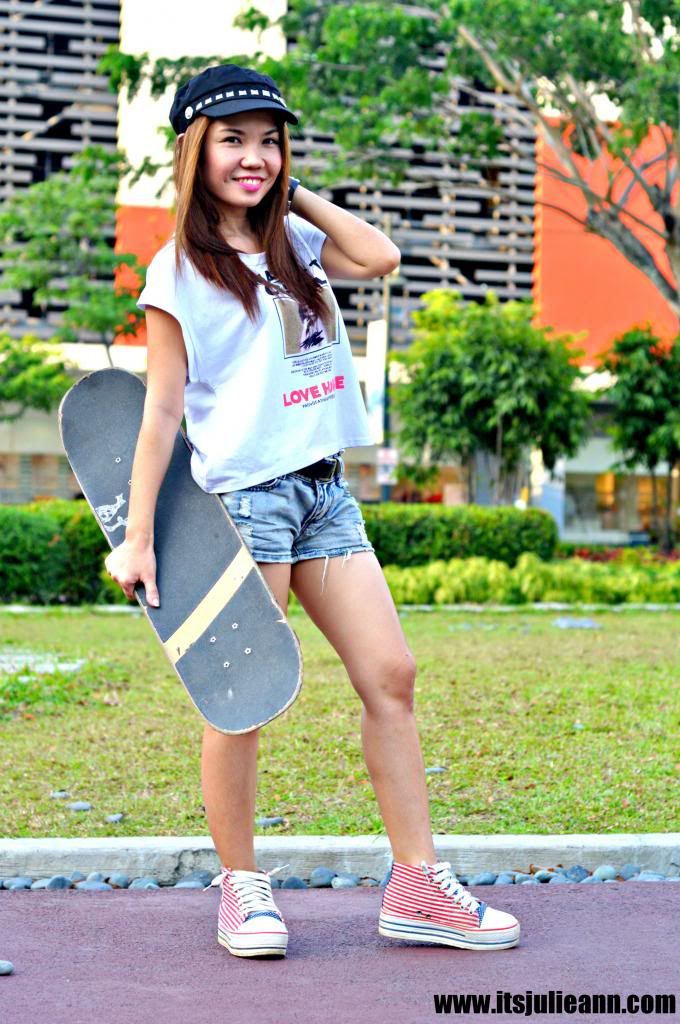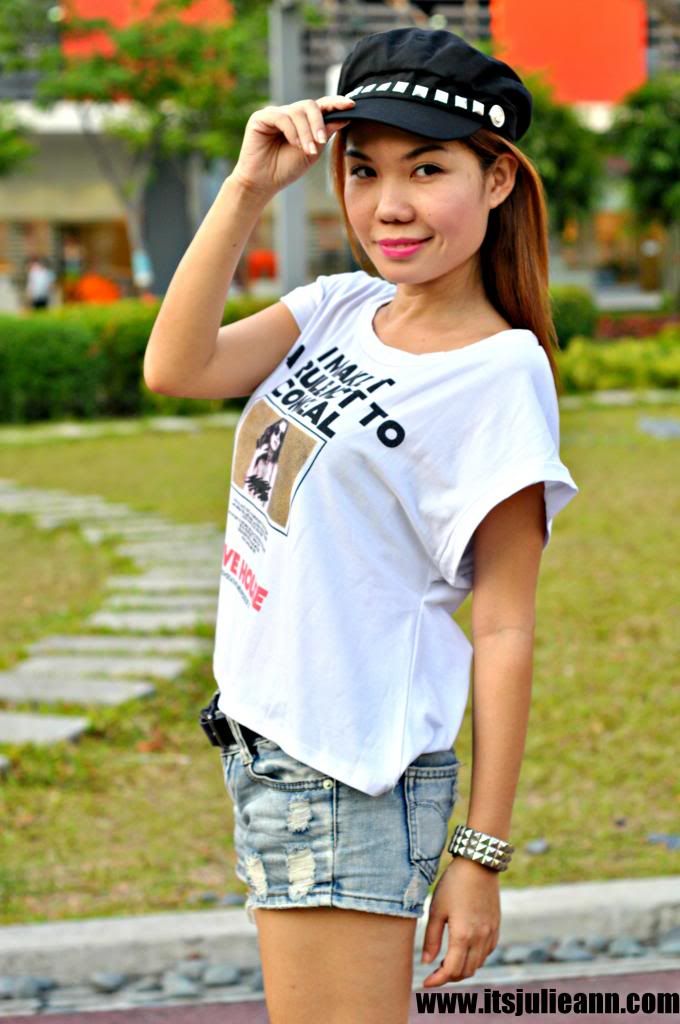 Click
HERE
for more photos!