A little ray of sunshine brighten my day and my favorite charm, it's a perfect time to experiment with fun colors especially when it comes to outfit.
I'm in love with this Hawaiian print top because the color and shape is perfect for sunny day. I paired it with my orange short to complete the Hawaiian Summer look.
By the way, I am excited to show you my new pair of shoes! I got these from my favorite Korean online shop Wholesale020.com about a week ago and I am completely in love.
PS:
I've had the same blog layout for quite some time and thought it was time for a change. What do you think?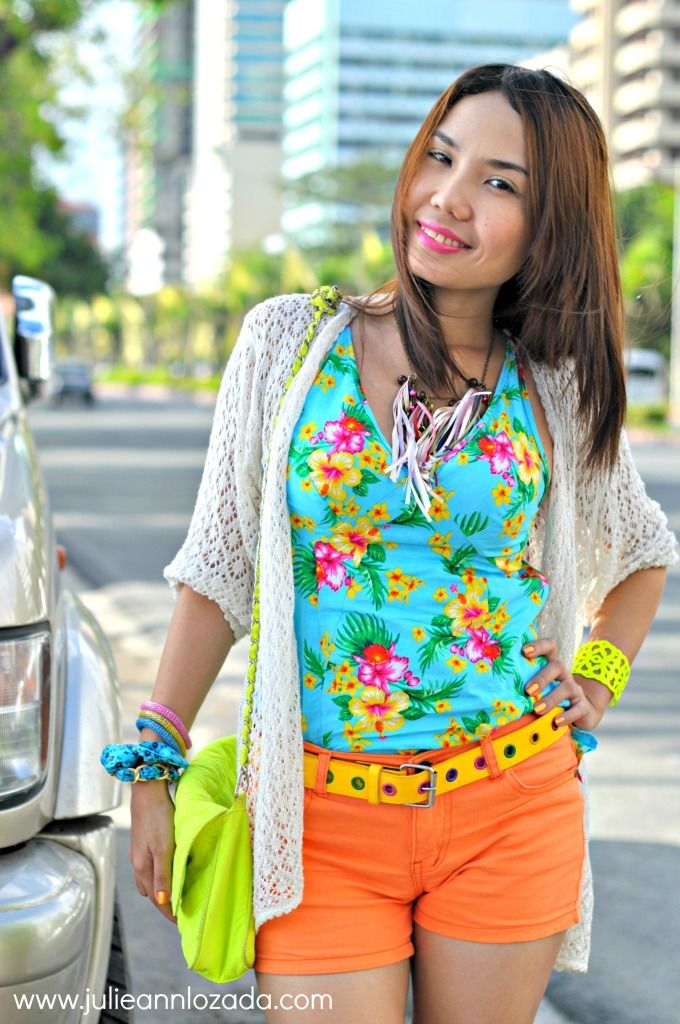 Top: Thrifted | Short: Zapped | Bag: Thrifted
Belt: Genevieve Gozum | Cardigan: H&M
Shoes: Korean Shop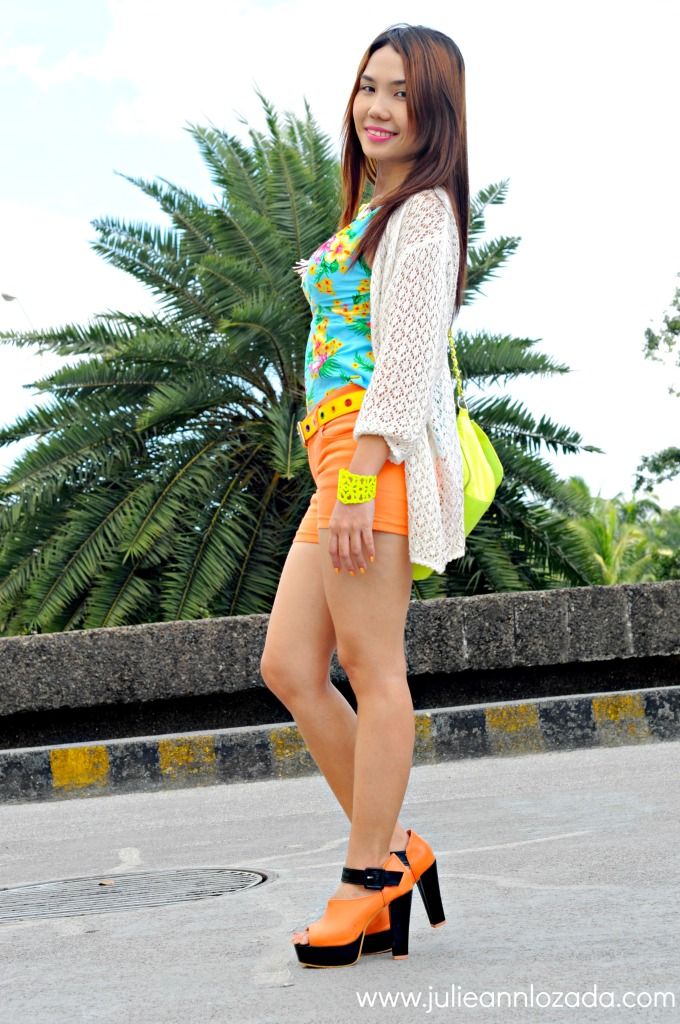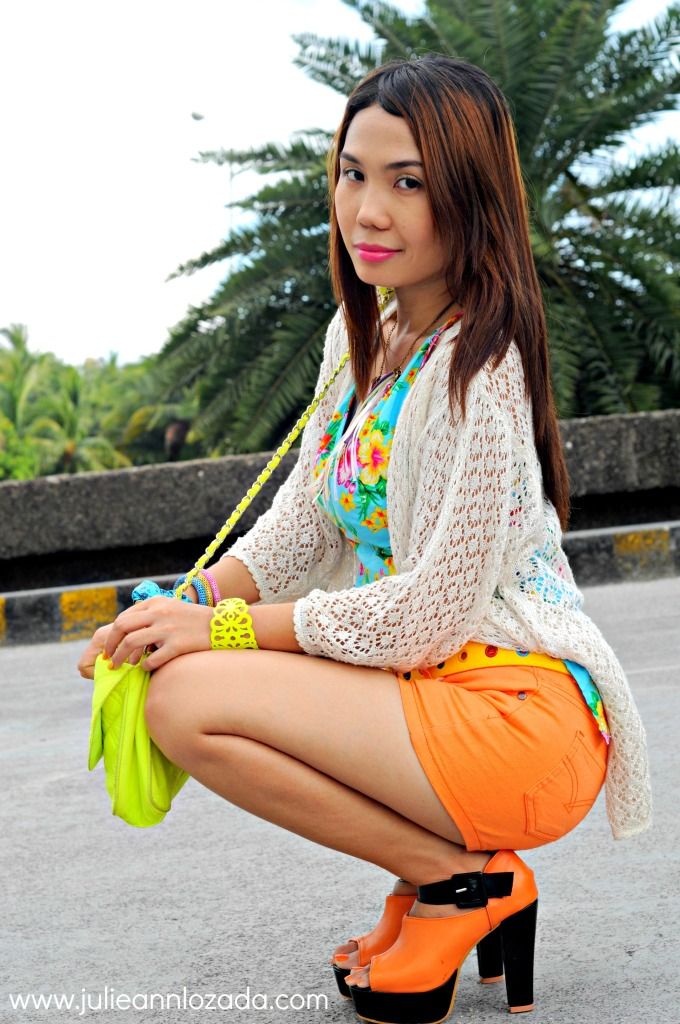 Click HERE for more photos!