Oh, sorry this title makes no sense. I've been walking around all day with "Good Girl Gone Bad" by Rihanna stuck in my head. I haven't even listened to it in at least a month, but it's just so catchy that it always gets stuck in my head. For some reason, this outfit makes me feel so badass! Which totally I'm not, its far from my usual "color wheel" outfit but I always love to try new things.
Anywayzz, this is what I wore last Thursday, and it was taken before we headed off to Eastwood City for
Sulit.com.ph Gathering
.
NOTE: This blog is under maintenance!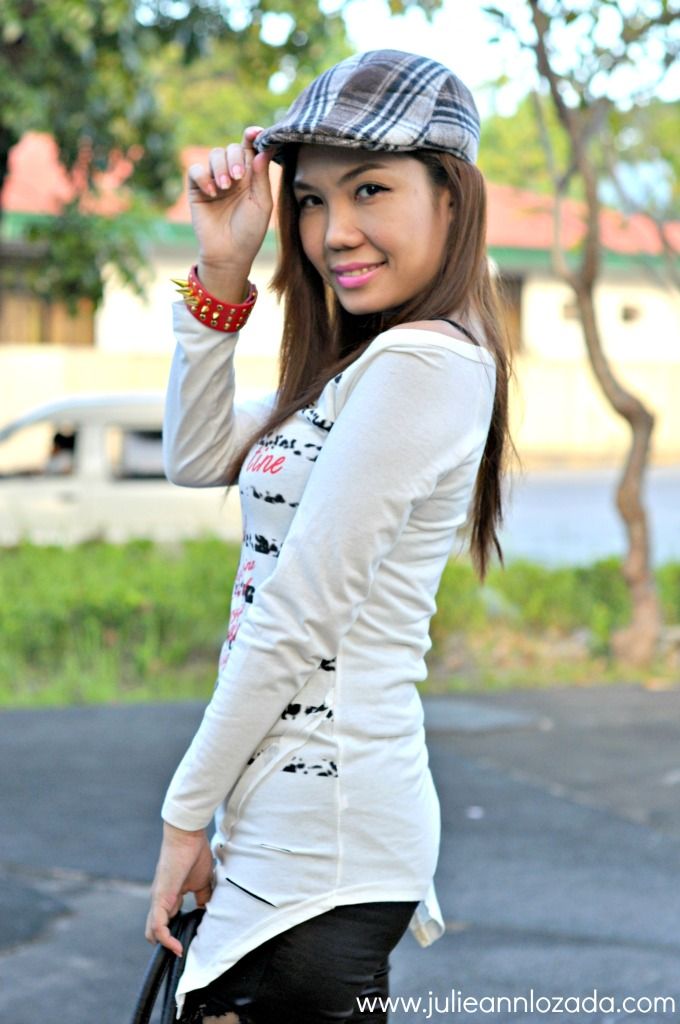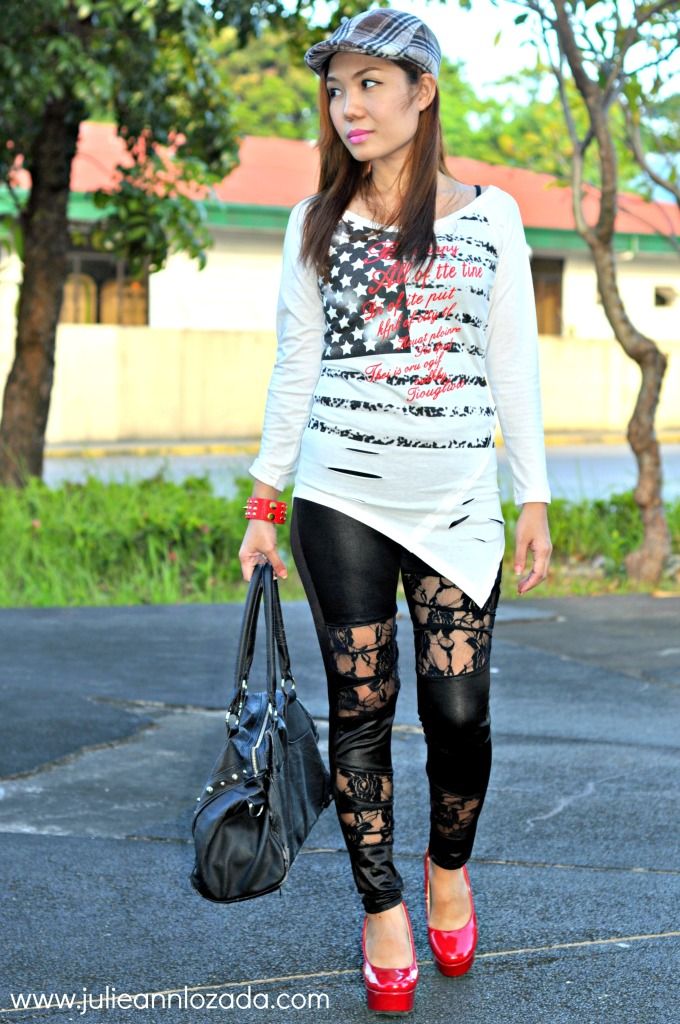 Bag: Wholesale-dress.net | Leggings: DIY | Shoes: M+Y
Click
HERE
for more photos!