THIS OUTFIT
was inspired by one of Jason Mraz song, Geek in the Pink. You all know that it's not really my usual style,
but people seem to really like this outfit, and now I feel I want to give it a try. I wanted to wear this oversize knitted sweater from American Apparel and today I finally got to do it by mixing it with this skirt and to this shoes which has some details in the exact same color. And thanks to this Hello Kitty geek eye glasses to spice up my look and the perfect way to complete my geeky outfit. How about you, what inspired your outfit today?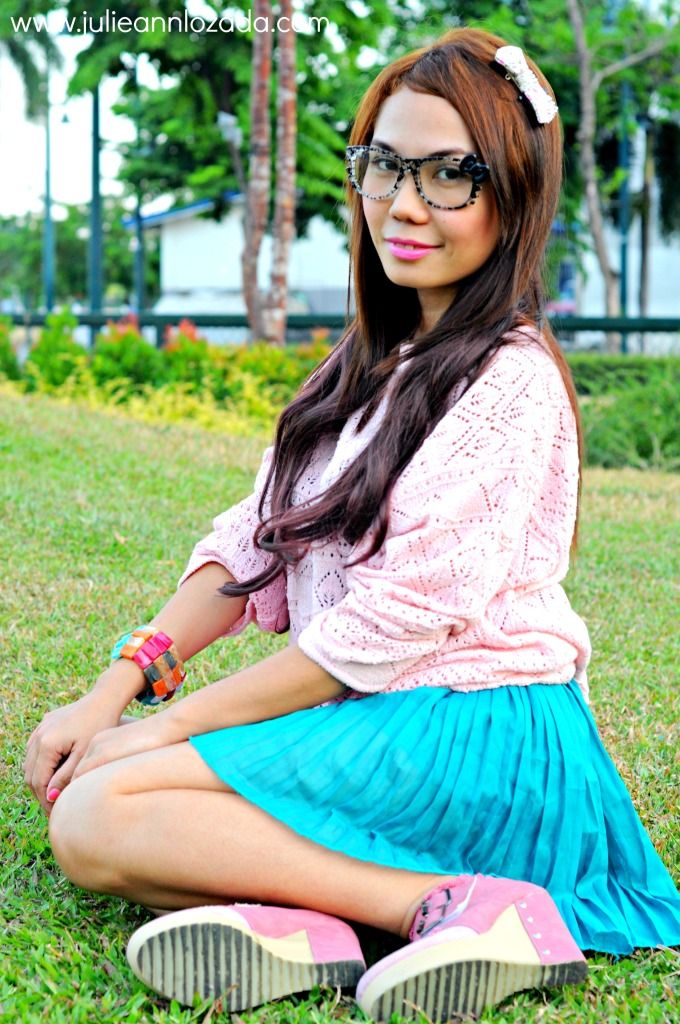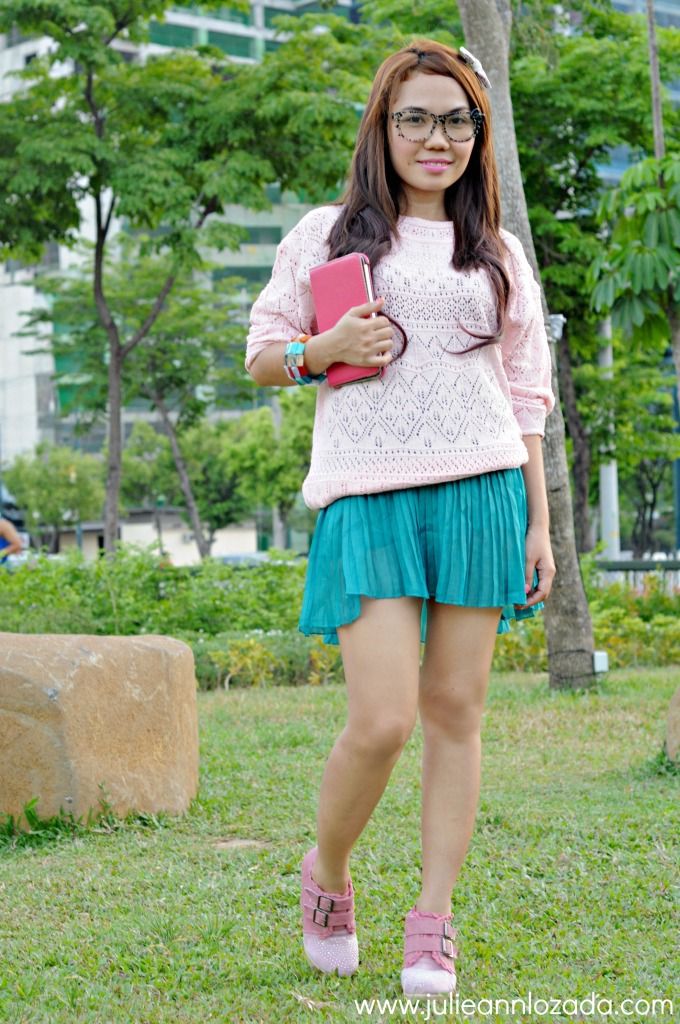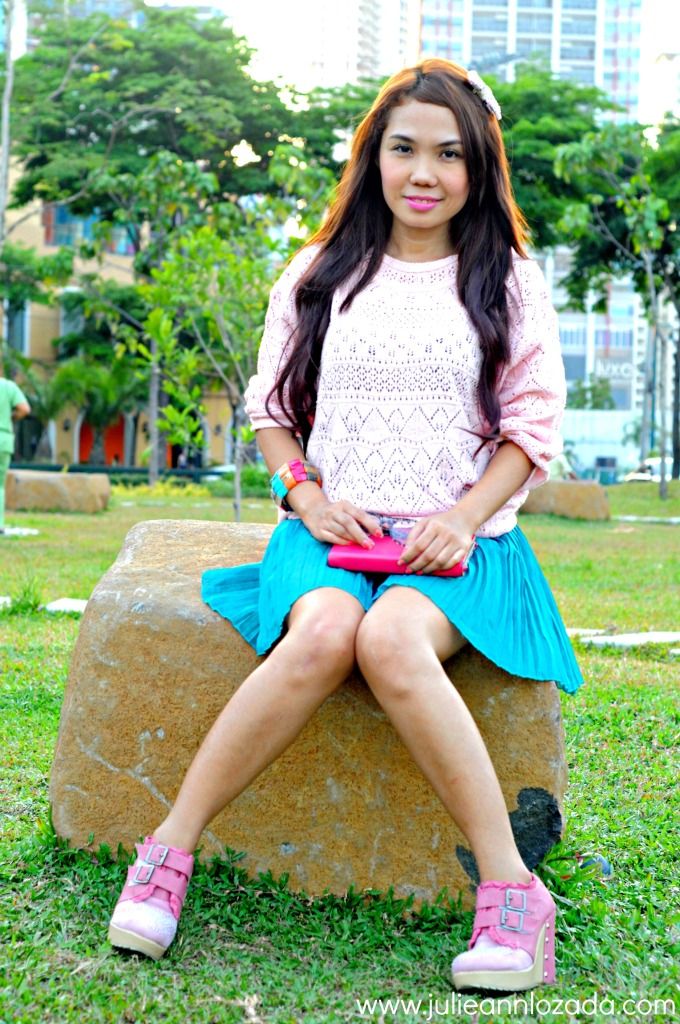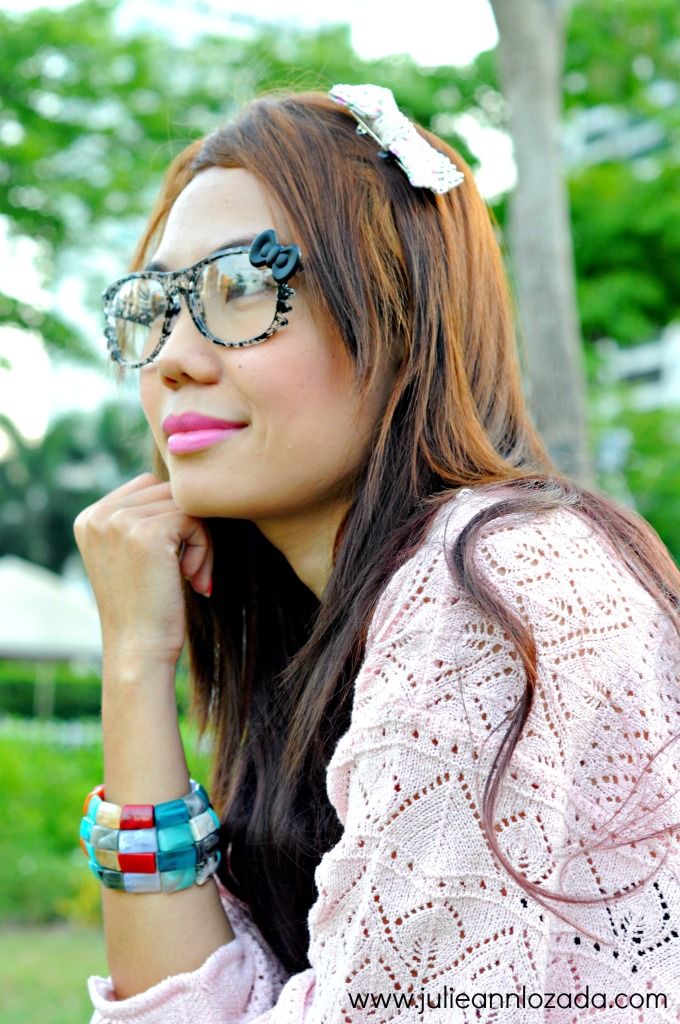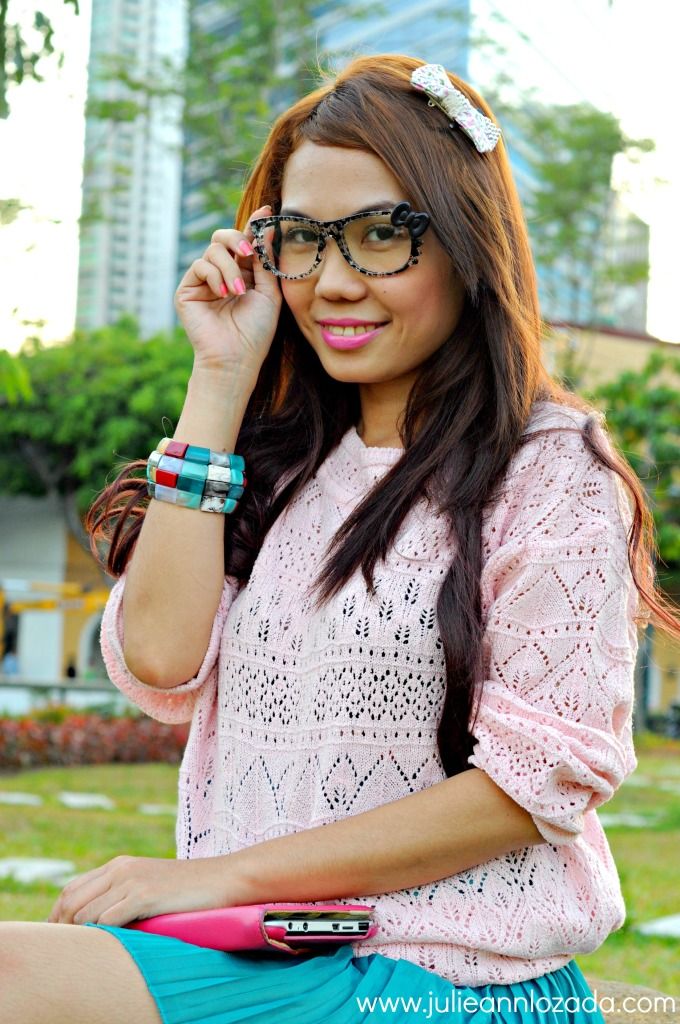 DETAILS:
Sweater – American Apparel
Skirt – Pink Fashion
Eyeglasses – Hello Kitty
Shoes – Parade of Shoes
---
Photographer – Apple Datul
Location – Global City

Click HERE for more photos!