IN A FEW DAYS
it will be my birthday (precisely on the 1st of June). YEY!
I want to make this birthday extra special by celebrating it with you, and so I've decided to hold my birthday giveaway. I'm giving away any items of your choice from one of the best quality clothing brands -
iheartmatilda
to 2 lucky people.
The Prizes:
The first prize winner will get to choose any two items from iheartmatilda and the second
prize winner will be able to choose any one item from iheartmatilda also.
You can visit I Heart Matilda Clothing by following this link –
www.iheartmatilda.com
and discover the Matilda in you.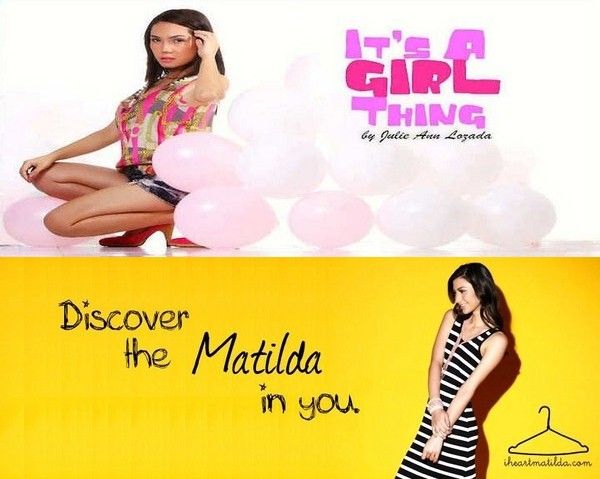 How To Join
This giveaway is open to all
FOLLOWERS
of
It's a GIRL Thing
, regardless of wherever you are in the world.
- Like It's a GIRL Thing on Facebook
HERE
.
- Like iheartmatilda on Facebook
HERE
.
- Follow It's a GIRL Thing on Twitter
HERE
.
- for additional entry (3 points) blog about this giveaway.

And finally, comment on this post with the following information:
Name:
Email Address:
Facebook Name:
Twitter Username:

Giveaway information:
1 - This giveaway is open Internationally.
2 - The contest starts May 29, 2012 and ends on June 06, 2012 at 11:00PM E.S.T
3 - The winner will be randomly selected on random.org