That day I was meeting my dear friend and blogger, Precious. We had a lovely time together and, of course, couldn't resist having a little photoshoot in our favorite place in Global City. I first saw this denim vest on Selena Gomez and was inspired by her ways of wearing it. It looks very good on her so I decided to wear one this time. This denim vest is from Selena's clothing line "Dream Out Loud", but they only ship inside North America, luckily, I found this one on e-bay.
And it's my first time to wear this pink Barbie shoes... Tee-Hee! All in all I am very happy with the results!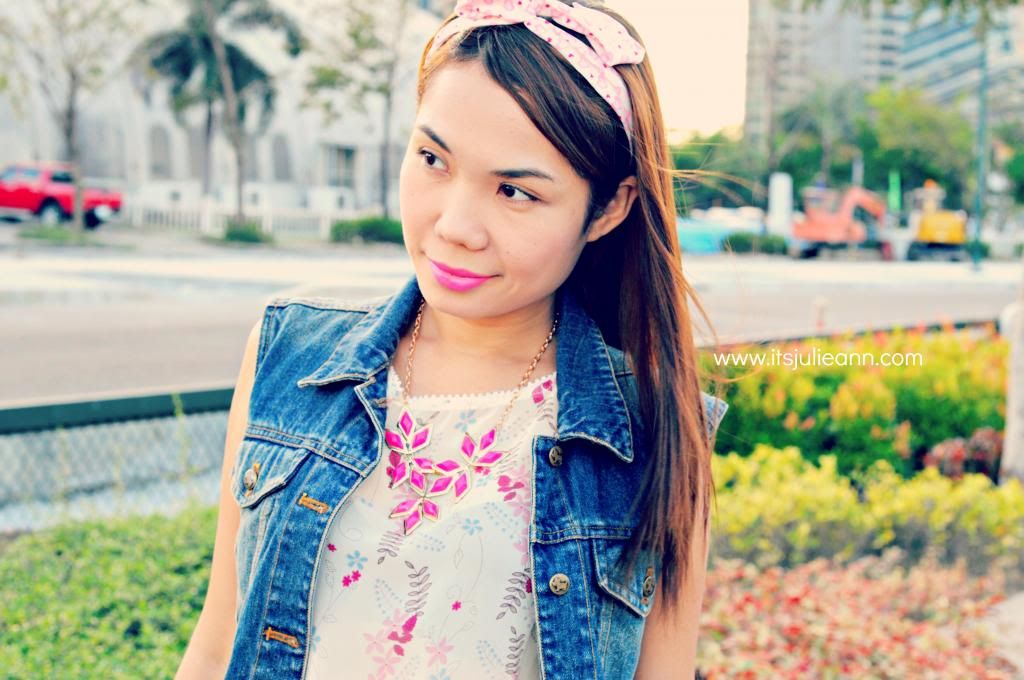 Shoes: Korean Shop | Vest: Dream Out Loud
Short: Top Shop | Top: Thrifted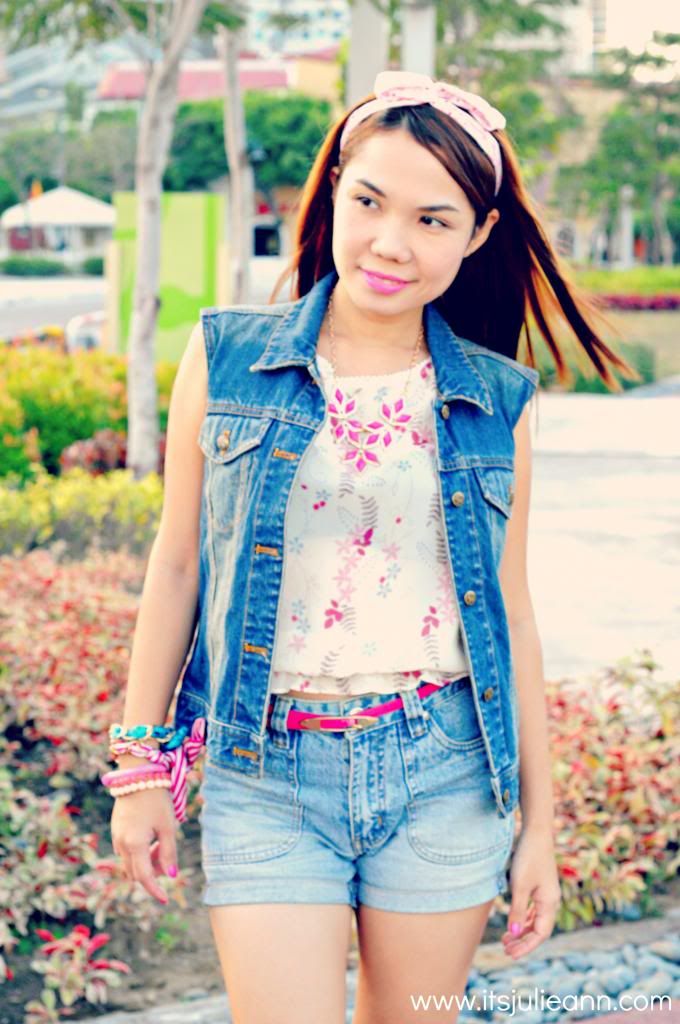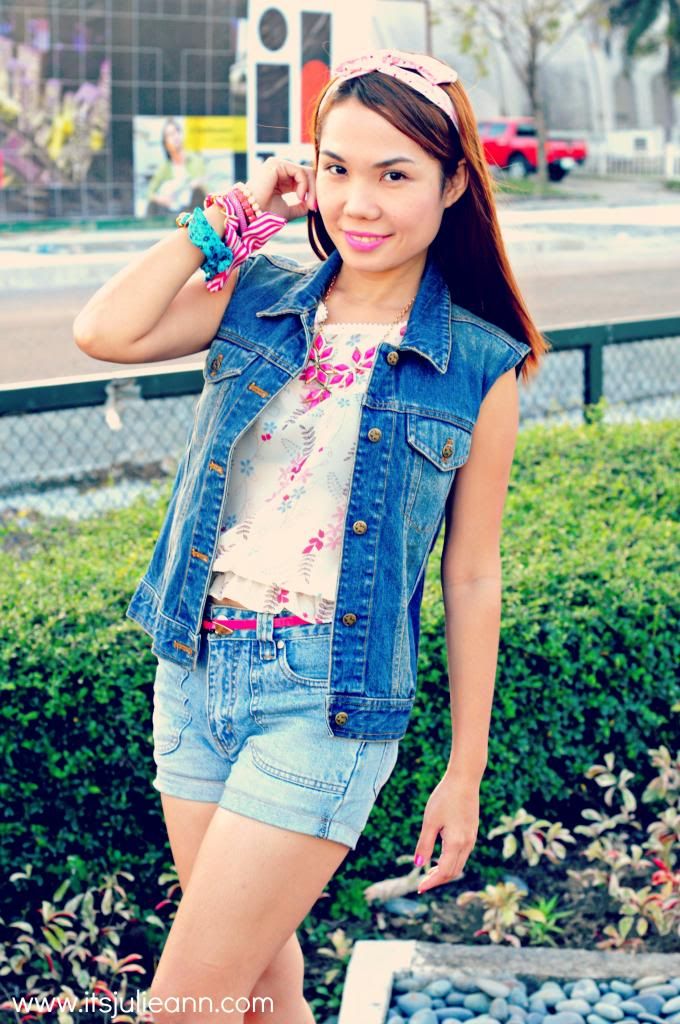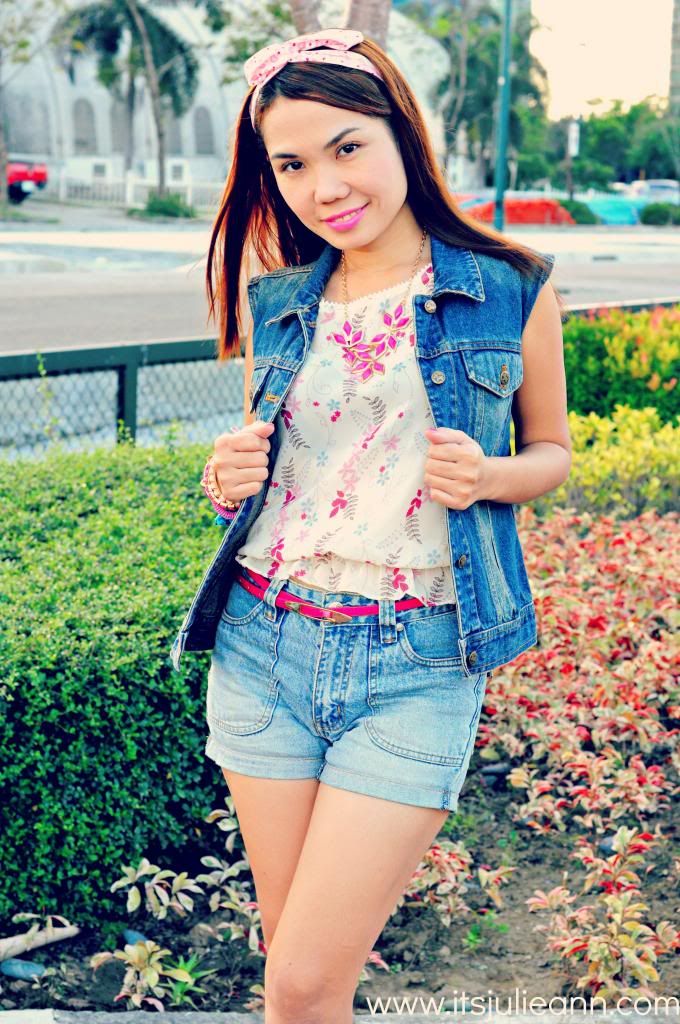 Click
HERE
for more photos!