There is something about pink and a pops of color like green, yellow and orange - it brighten my mood no matter how crappy I feel.
I'm wearing my Zara Basic top which I probably have worn a hundred times to work. I always choose tops in light, soft and flowy fabrics so I can move easily. I scored these cute green skirt from a random Korean shop. They're very comfortable to wear plus they're made for petite people. I didn't even need to alter the length because it fits perfectly.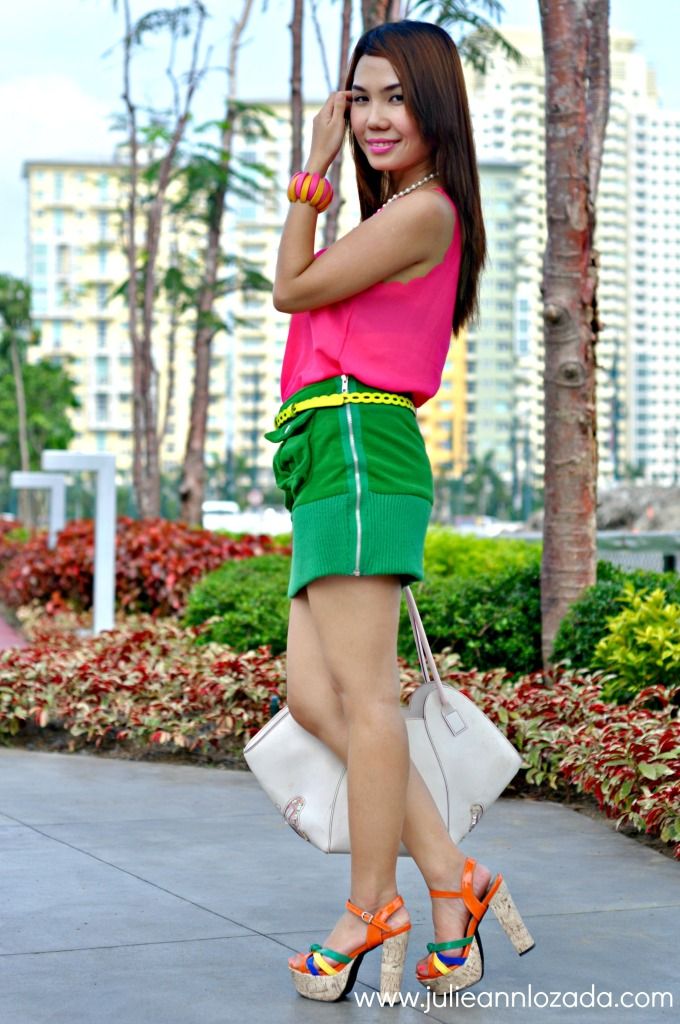 Top: Zara Basic | Skirt: Korean Shop | Bag Thrifted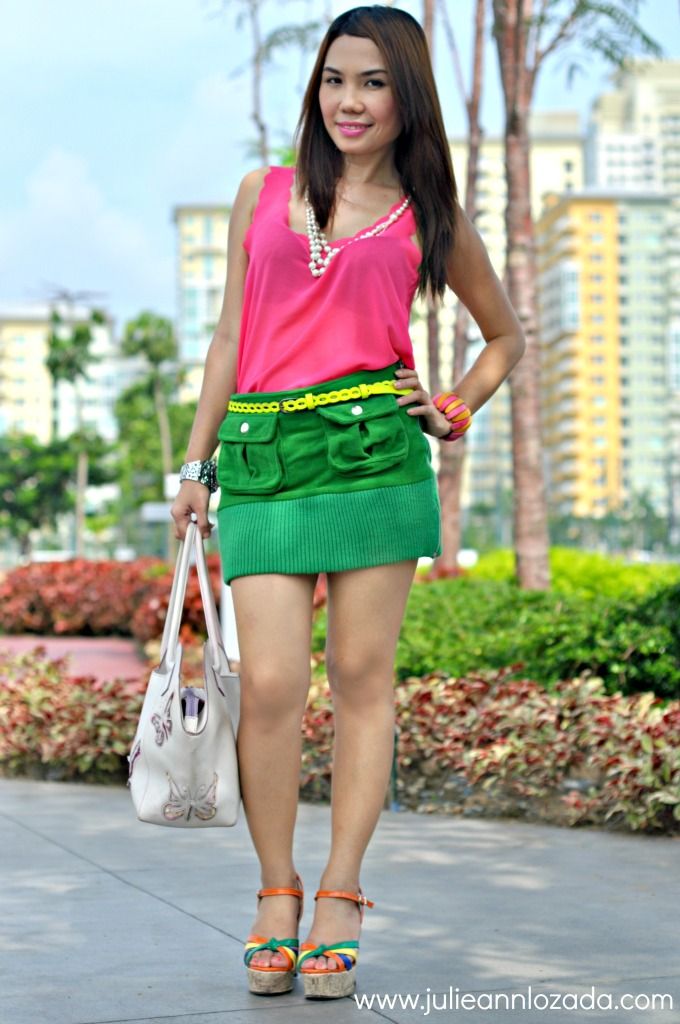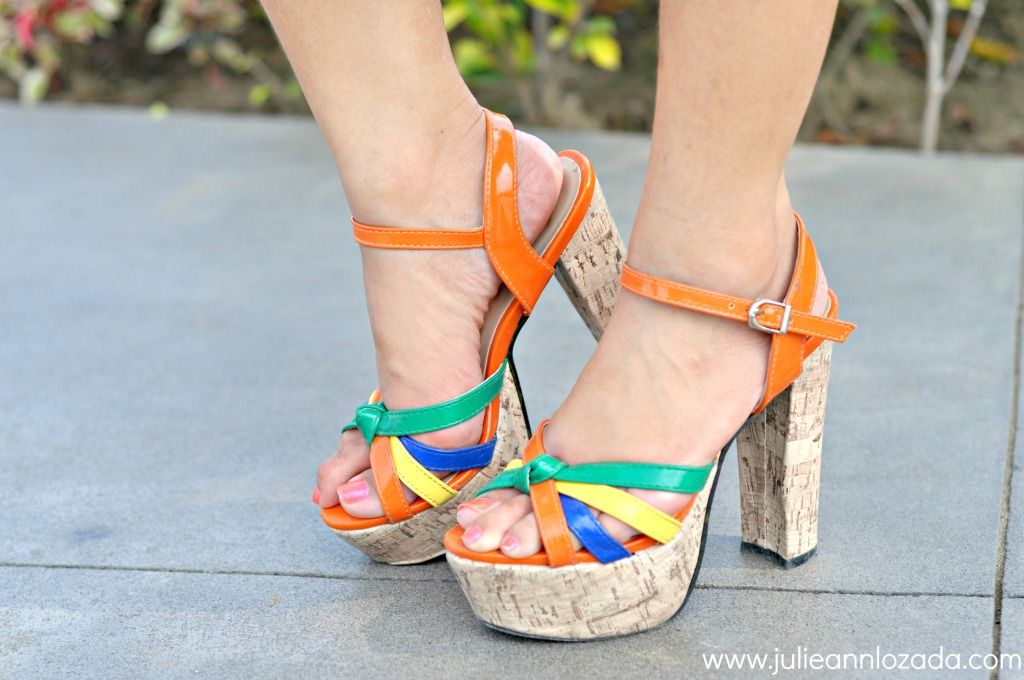 Shoes: 108fashionkorea.com
Goodbye to my cutest shoes. It's one of my favorite shoes at the moment but my closest friend like it badly so I gave it to her.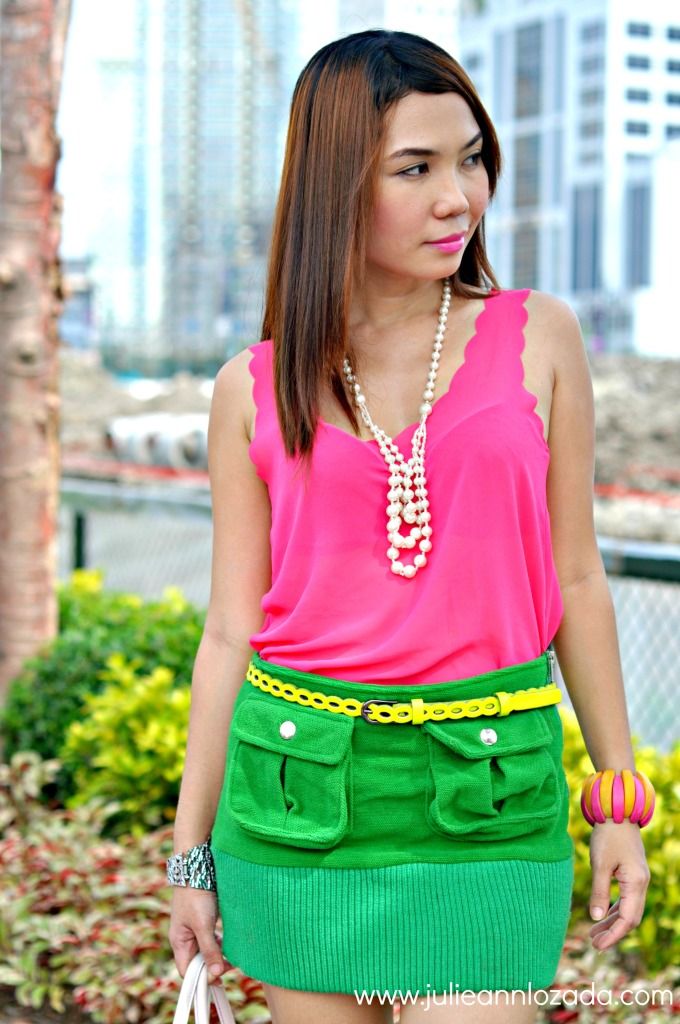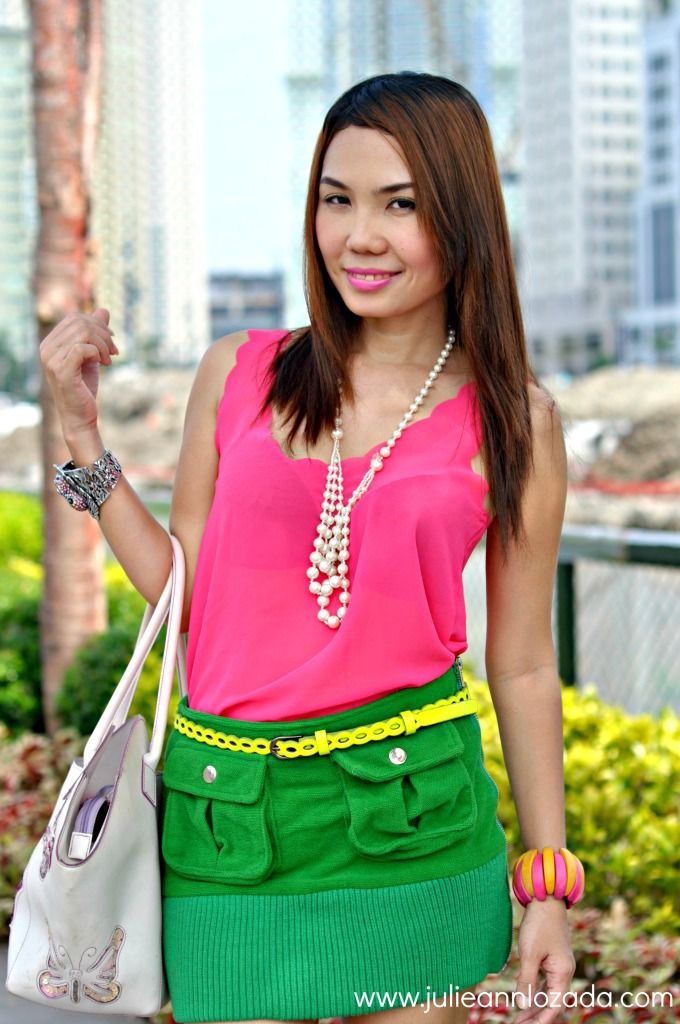 Click
HERE
for more photos!