The weather these days is so amazing, quite hot and with a beautiful sun. I took the chance to take some "back to basic" shots, wearing my white Hanes tee and my washed-out denim to complete the look. It's kind of my thing, and definitely my go-to outfit especially when paired with pink scarf, shoes and bag - I think it's the perfect combination.
A sando/tee especially in white will never go out of style. There's nothing particularly special about this look, but for some reason a white top really stands out. Sometimes you just have to go back to the basics and realize that they always, without a doubt, look great.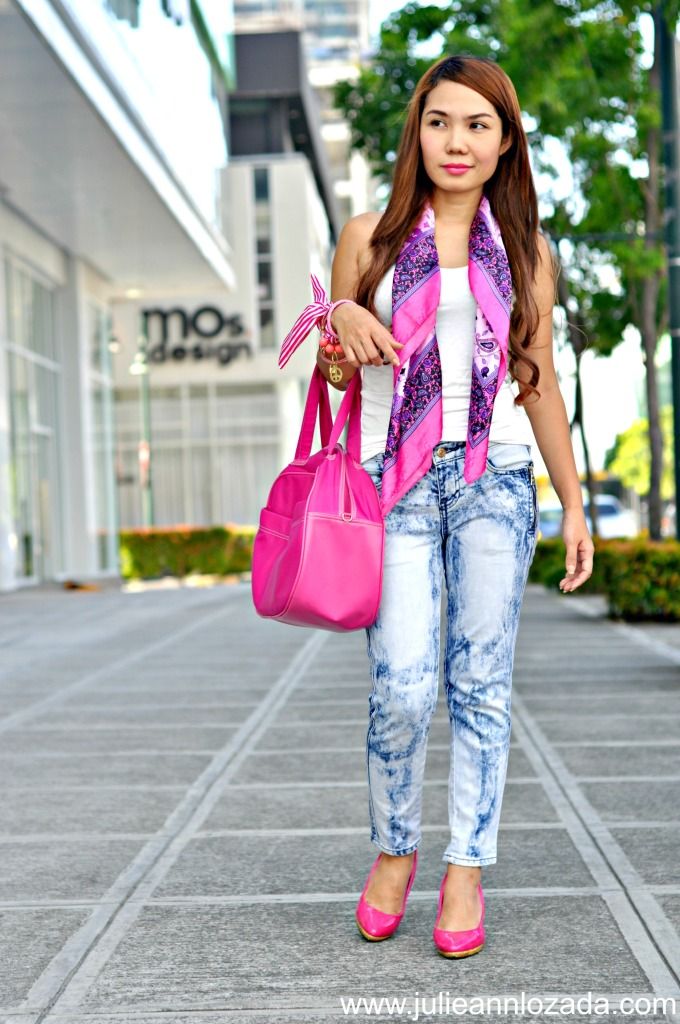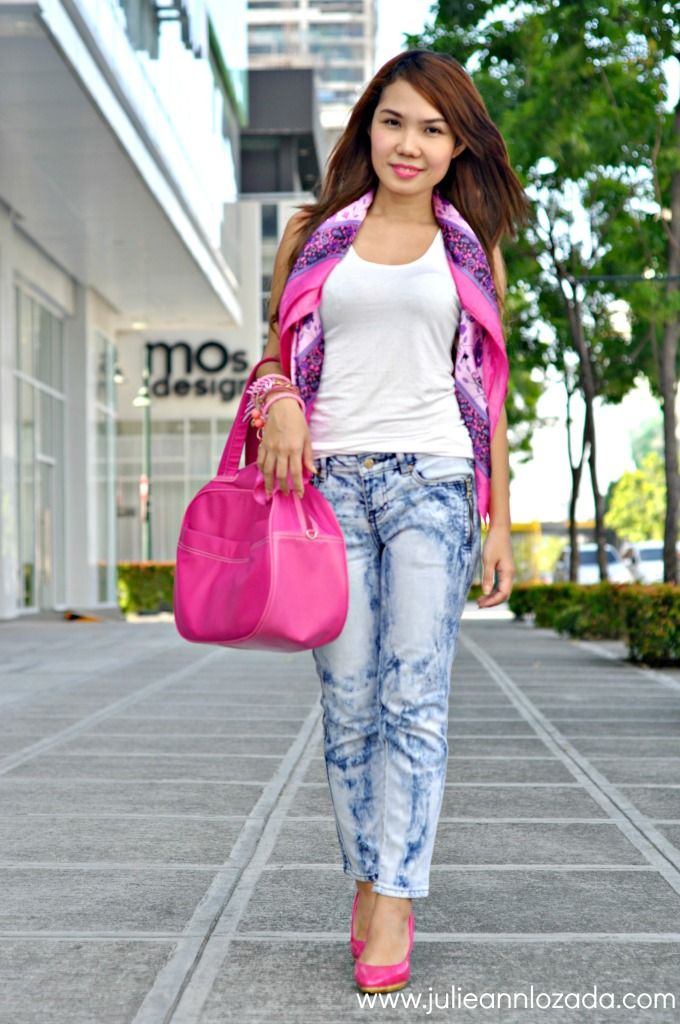 DETAILS:
Top – Hanes
Pants – Guess
Bag – Victoria's Secret
Shoes – 108fashionkorea.com
---
Photographer – Apple Datul
Location – Bonifacio, High Street

Click HERE for more photos!
Like "
White's Hot
" on Facebook
HERE
!