PREPARATIONS
have begun for
The Grand Launch of PINK FASHION
that sets your night on fire.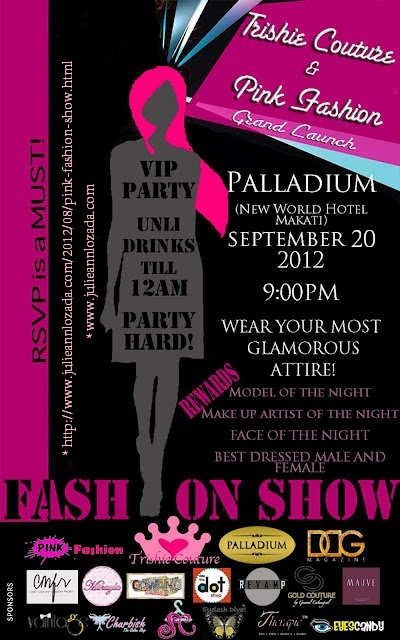 All my readers, followers and friends are invited!
The event will be featuring
Pink Fashion and Trishie Couture
collection showcased in a runway fashion show at Palladium, New World Hotel, Makati.
The models will be showcasing 20 looks of each brand at the fashion show. Don't miss out the opportunity to be chosen as the Face of the Night and Best Dressed Male & Female. Plus... the DDG Magazine is featuring the event in their December issue.
Coming this September 20, 2012. Hopefully, this will be the first of many more shows to follow.
If you want to get more information on this fun event, contact me at cutest_princess_06@yahoo.com and RSVP
HERE
!