EVEN THOUGH
you can't see much detail in my today's outfit, I love how the colours of these photos turned out. This is probably my favourite post so far actually. What d'you think?
I found this green top in Topshop and I love how striking it is despite its simple style. Do you know what kind of fabric is this? I have no idea. Oh, well... I have been saving this top for quite some time to shoot in and now I finally found its perfect match. I'm so glad that this green top and my first mustard pleated skirt blend together.
This skirt is from Chic Avenue, it's so lovely, the fabric is very light, I love how it falls and moves gently.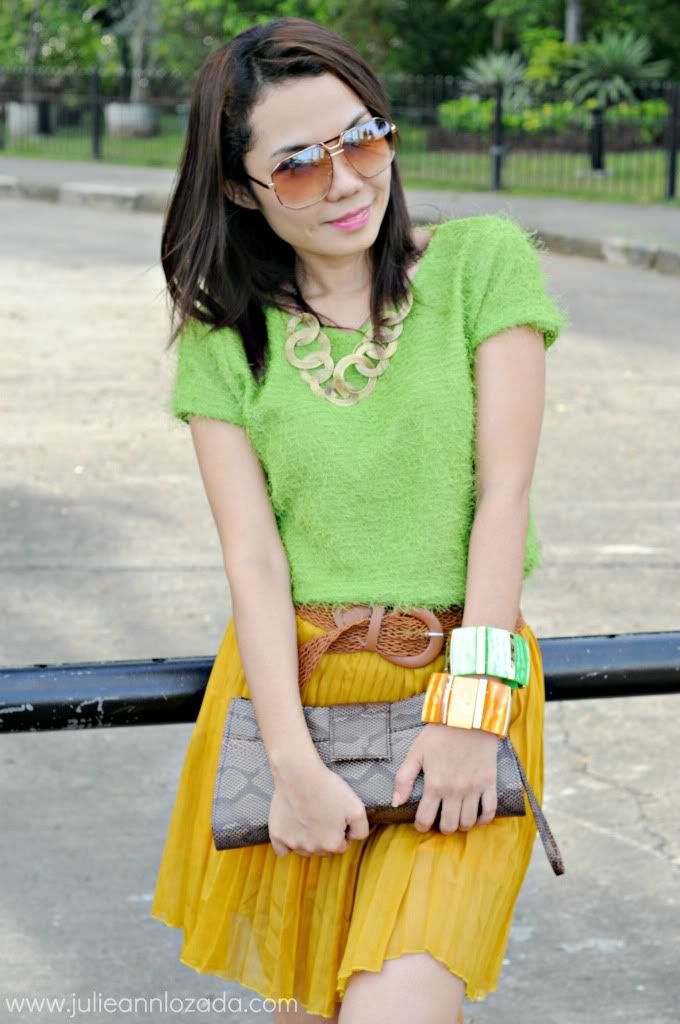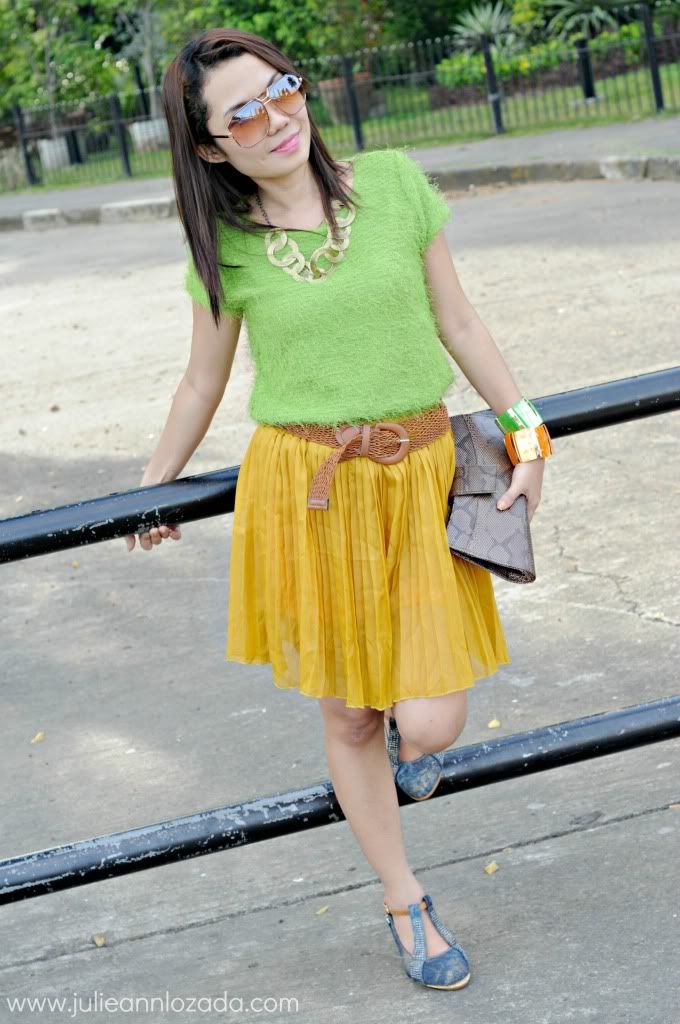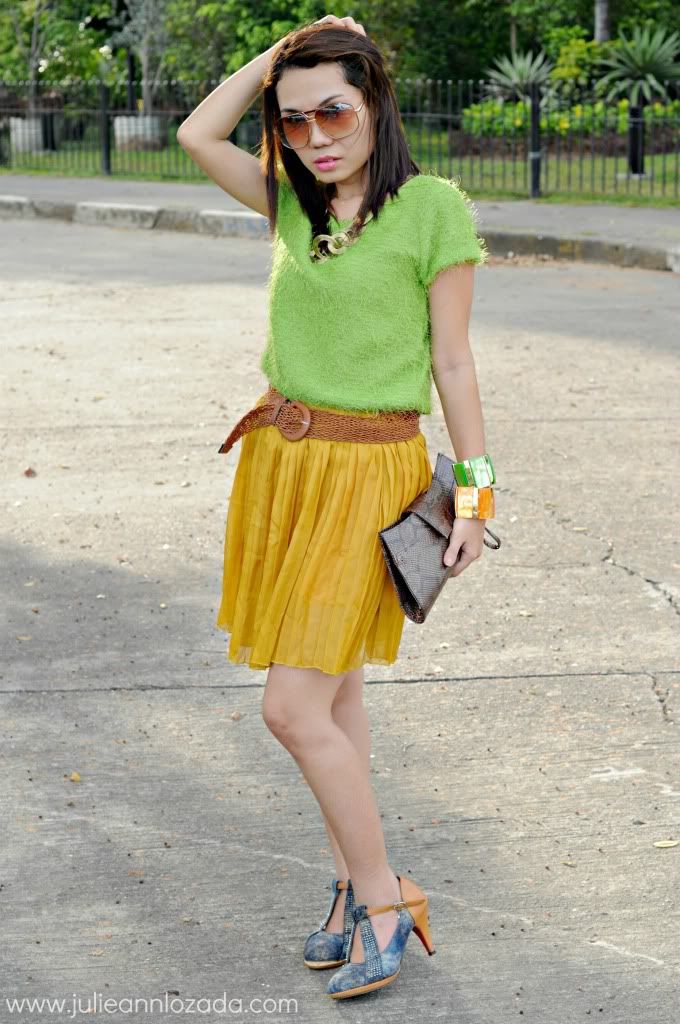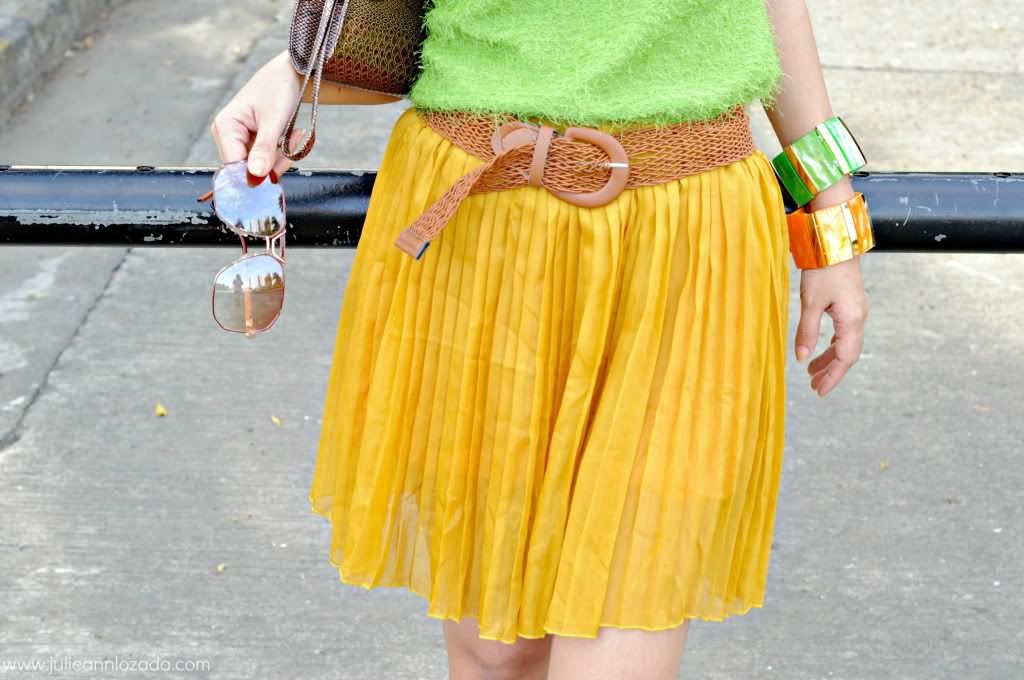 DETAILS:
Top – Topshop
Skirt – Chic Avenue
Belt – YRYS
Clutch – Vintage
Accessories – Chic Avenue
Shoes – www.108fashionkorea.com
---
Photographer – Raphael Sta.Maria
Location – PICC
Click HERE for more photos!