NOW,
this was actually a previous outfit, you may recognize this because it was taken on the same day yet different places
here
and
here
.
I know it's soo late to post this since it's now April, but who cares? lol! Red is for all season, it always makes a bold statement and gets attention. Simply wear red outfit if you're not quite sure whether you've applied too much or too little makeup. That's the trick, because you'll see how your outfit changes your skin tone.
The shoes really didn't match, but that turned out to be great. They actually drew so much attention because they were a completely different color than the skirt and top I was wearing.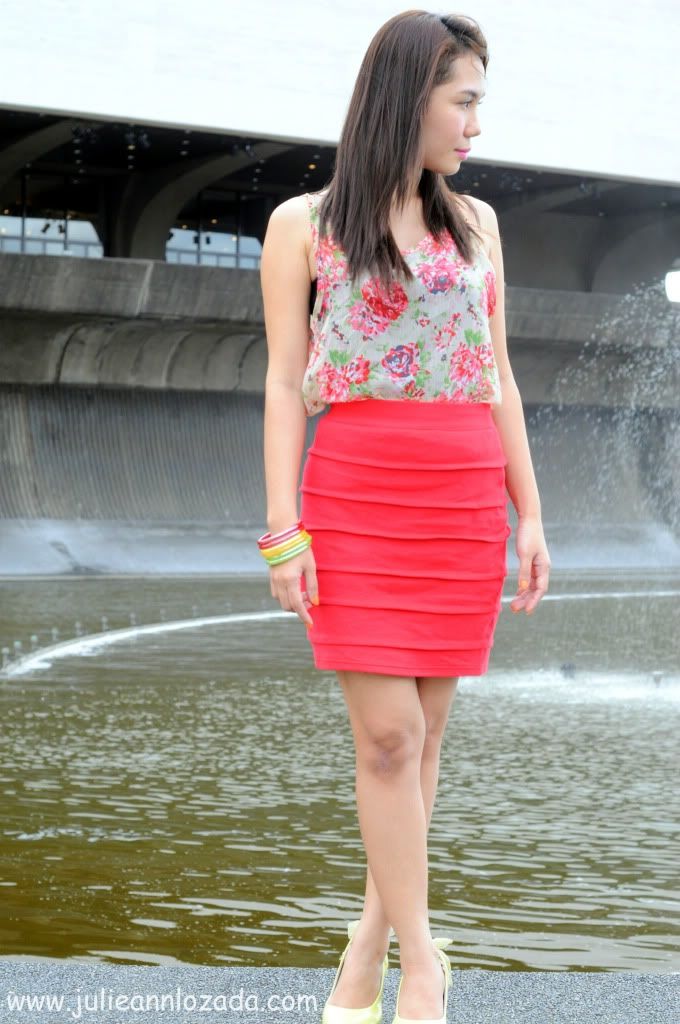 Don't mind the bruise on my knee, I fell and bruised my knee two months ago, but it's better now!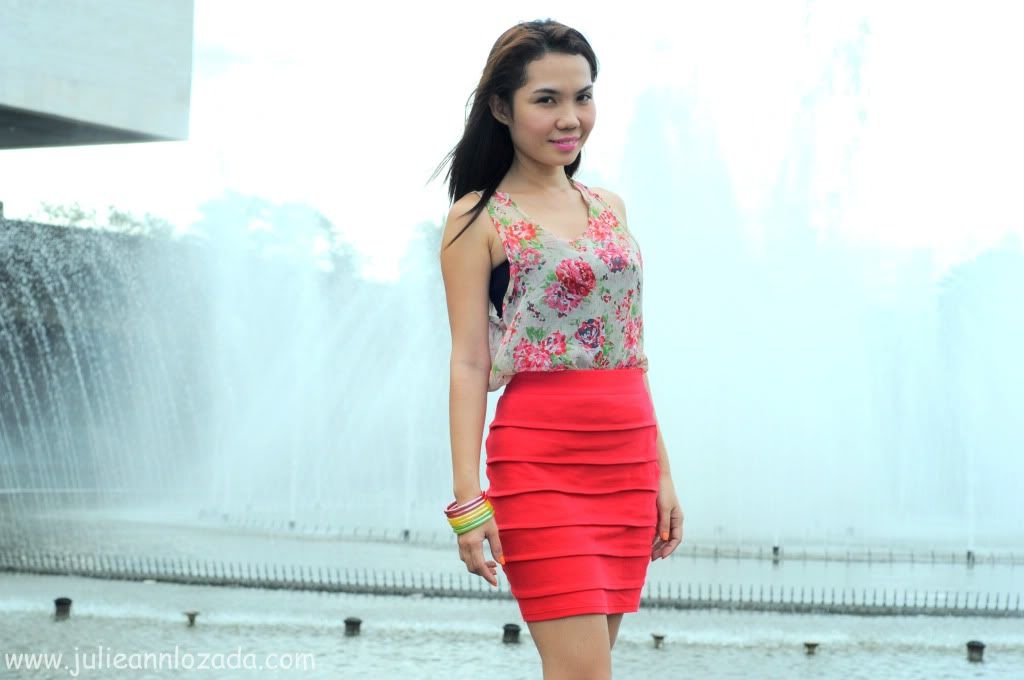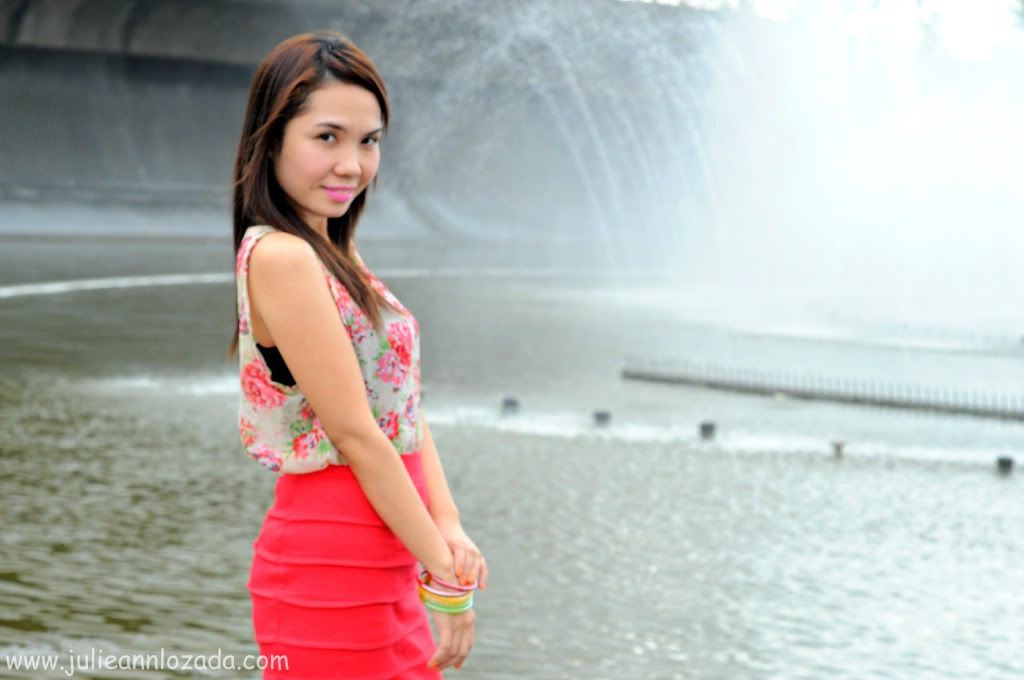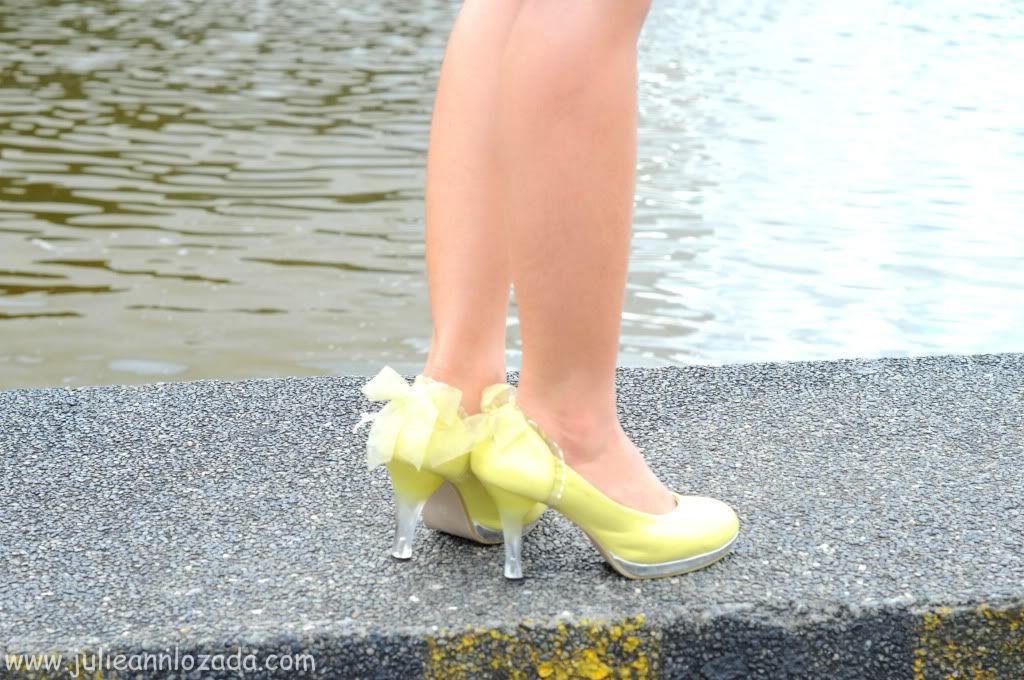 DETAILS:
Top – 108FASHIONKOREA.COM
Skirt – TopShop
Shoes – 108FASHIONKOREA.COM
---
Photographer – Raphael Sta.Maria
Location – CCP Complex
Click HERE for more photos!