I wore this top last weekend for the first time has been hanging in my closet since June last year, yay! I got this at
Bloggers United 3
from the booth of
Anastasia Siantar
, my favorite fashion blogger from Indonesia, I have lusted so much over her whole wardrobe. She's my fashion inspiration because she always has such cute clothes that are very laid-back and fit well especially when she's pulling it off with five-inch heels. She's beautiful, too!
Oh, look how cute this Dreamy Garland top is :) The color, details and fabric is just perfect.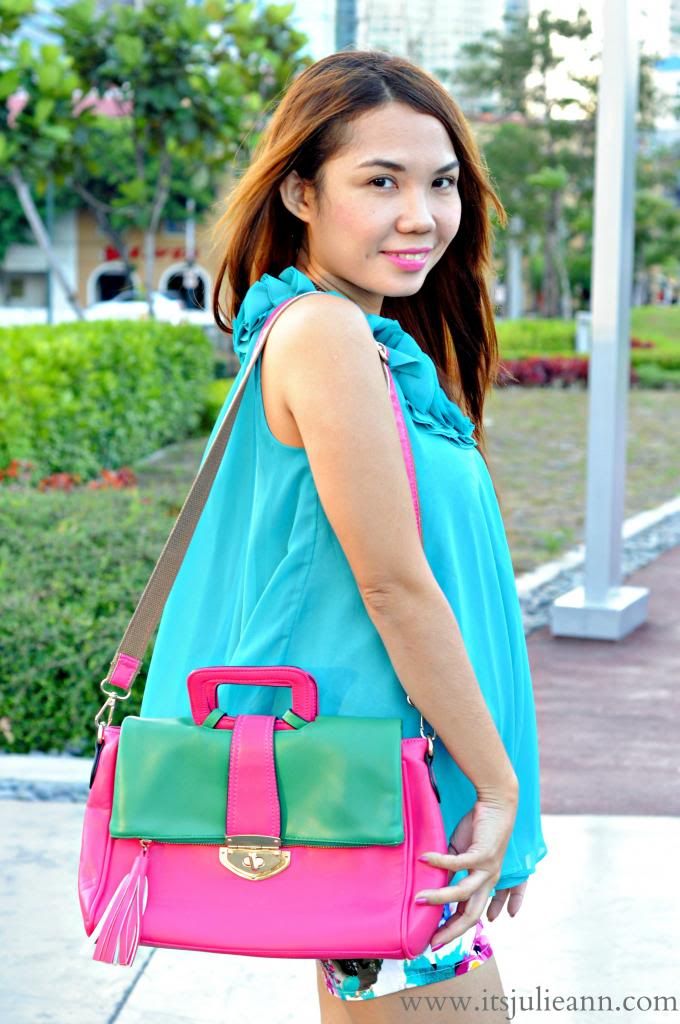 Dreamy Garland Top: Montaffair | Bag: Michaela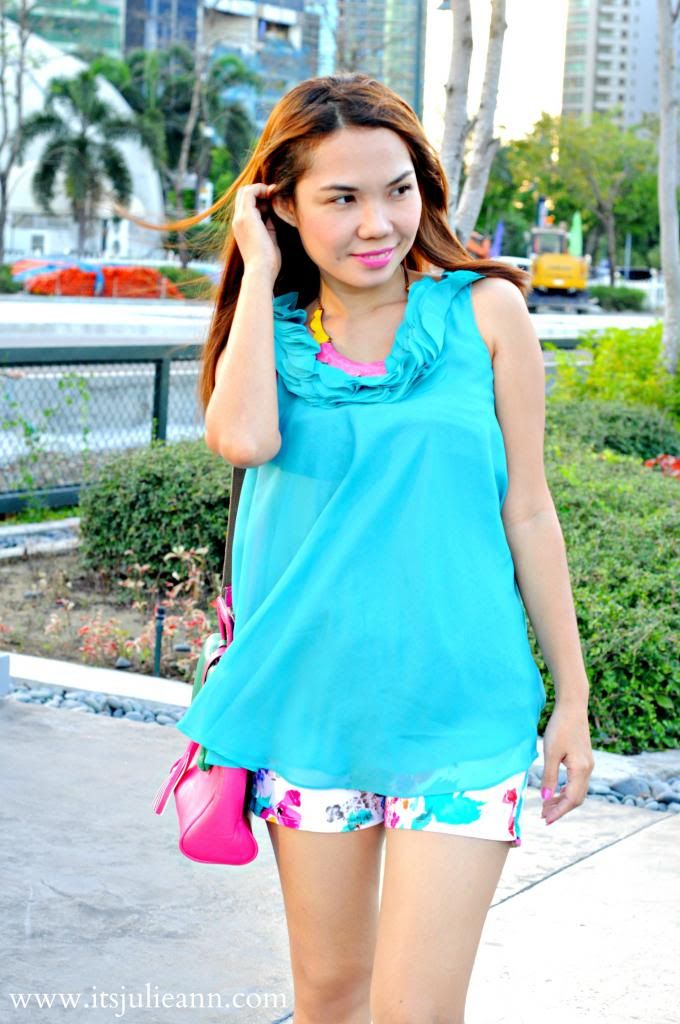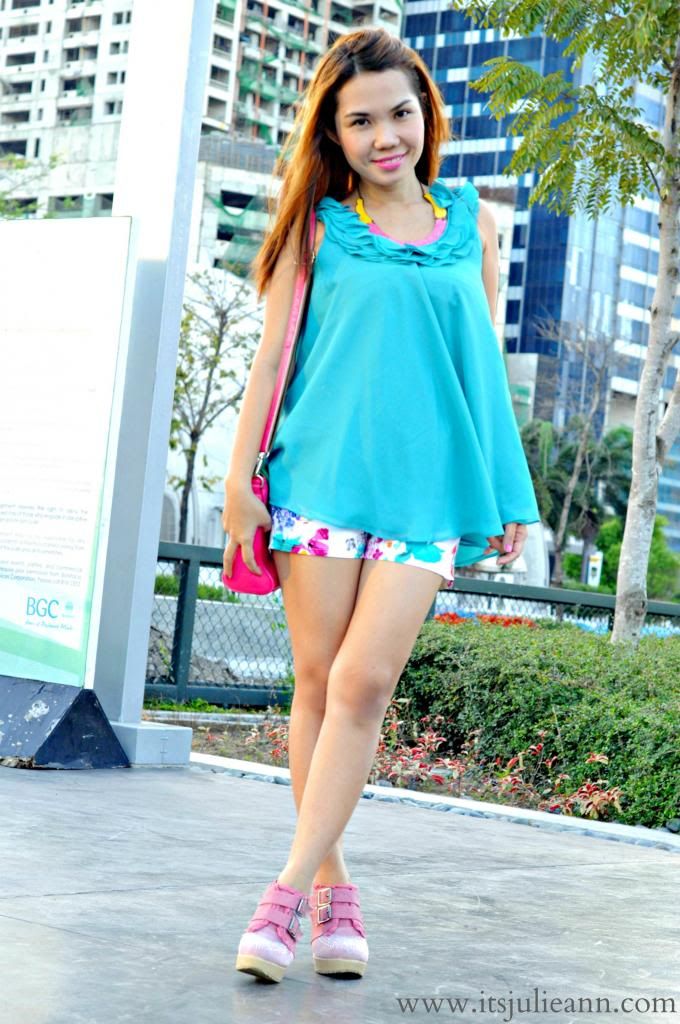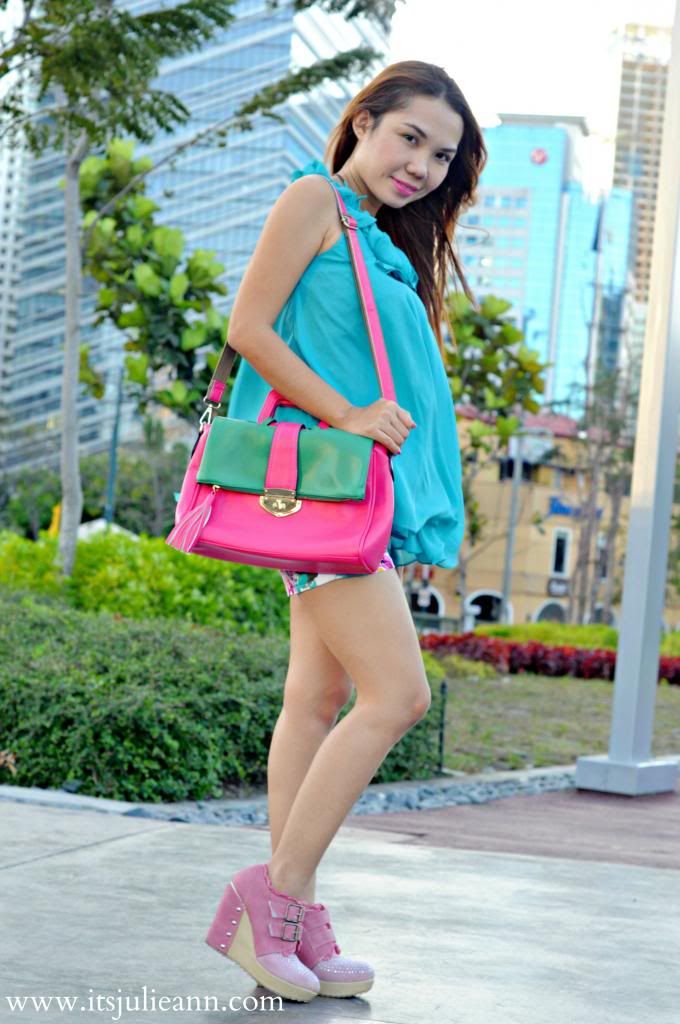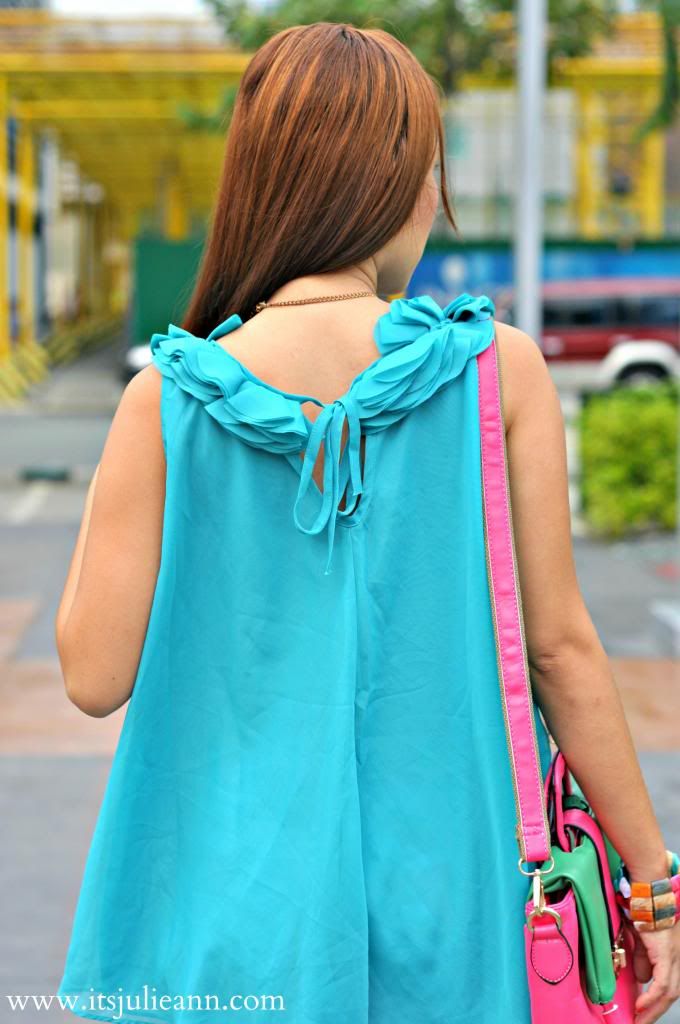 Below is a photo of me with Anastasia Siantar at Bloggers United 3 last June 2, 2012. I bought 3 clothes on her booth :)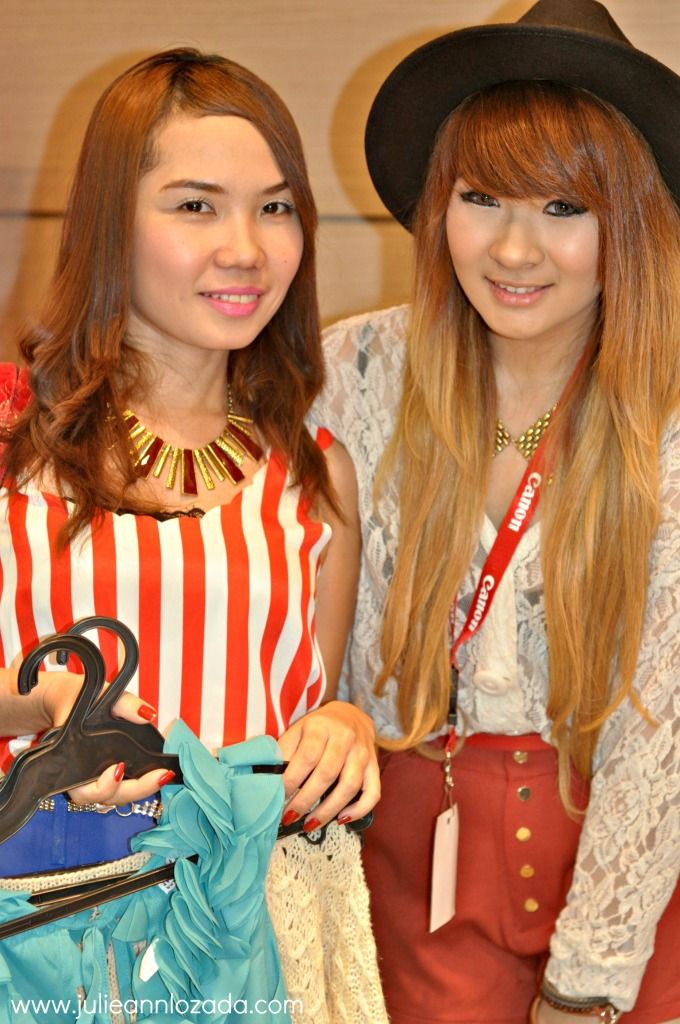 Click
HERE
for more photos!