Only a short post with what I wore to a casual pizza dinner with my dear friend, Precious.
This zebra print vantage skirt was handmade by the best dressmaker in our town - my MOM! Tee-Hee!
You've already seen this skirt
HERE
before, and I still love it to bits. It's so stylish and goes with pretty much everything and is one of my favorite.
Have you noticed? I picked up something a bit different from my usual playful and colorful look. Among my resolutions, I decided to dare more with neutral. What can you say?
Skirt: Mom's Handmade | Blazer: Thrifted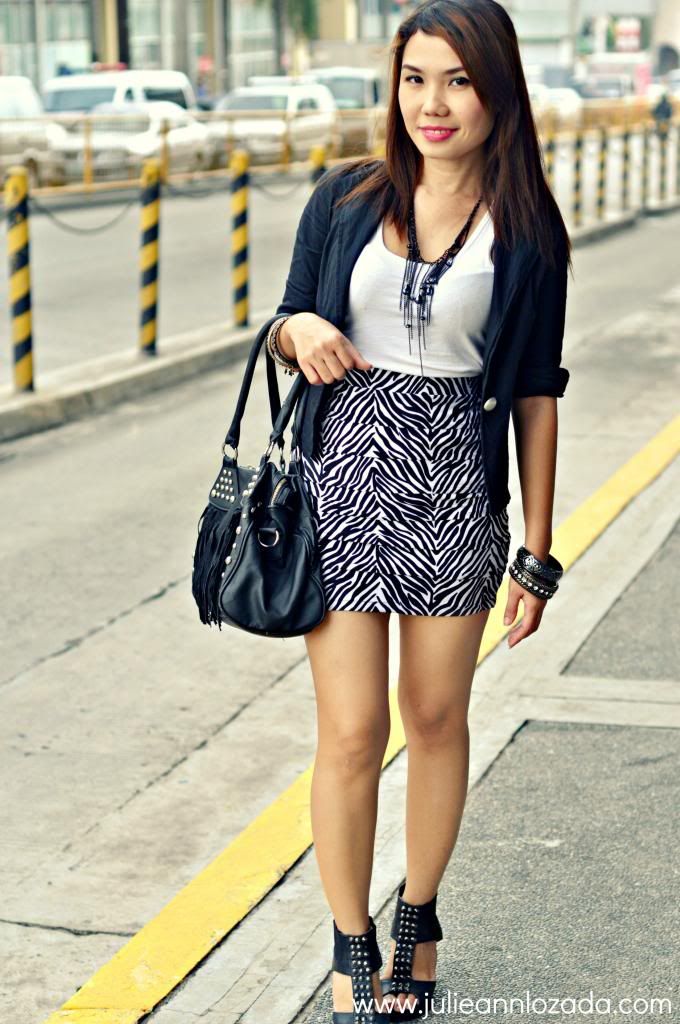 Tee: Hanes | Shoes: Q Chua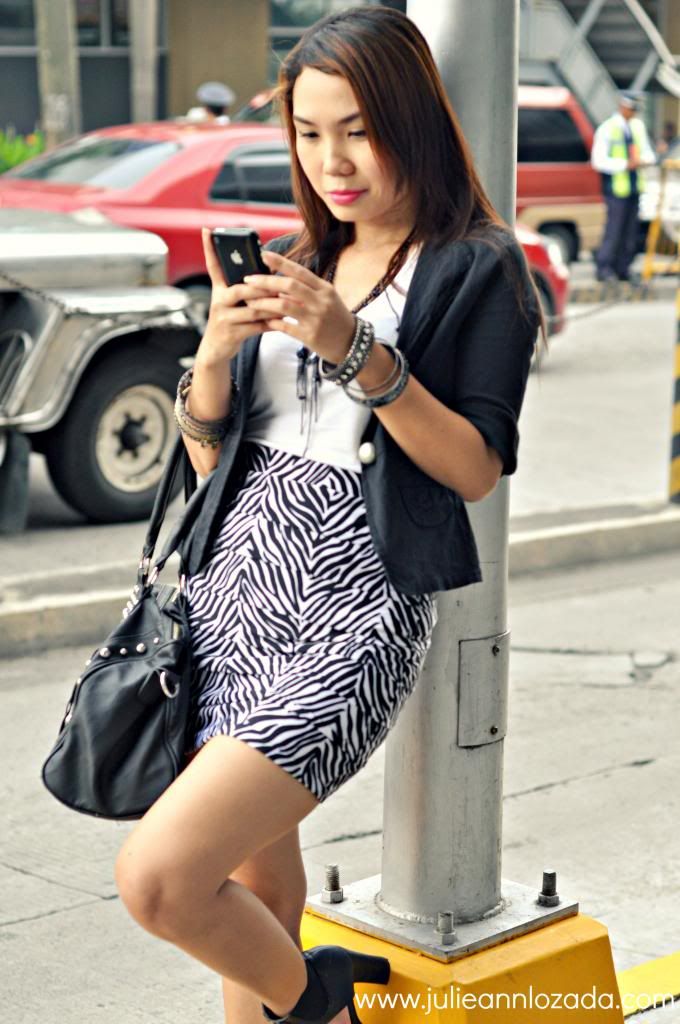 Click
HERE
for more photos!