LOOK | I'm Walking on Sunshine
11:04 AM
By Julie Ann Lozada
Not much of an interesting post today, just thought I'd debut my new floral high waisted short, which I have so wisely purchased at Pinkaholic. I decided to wear a nice yellow top to match the short and the sunny weather, oh.. I so love the result. A yellow top can go with so many things, right? Finally, I chose red chunky heels shoes to complete the look

.

Shoes: M+Y



Shorts: Pinkaholic | Top: Nava | Necklace: Accesorize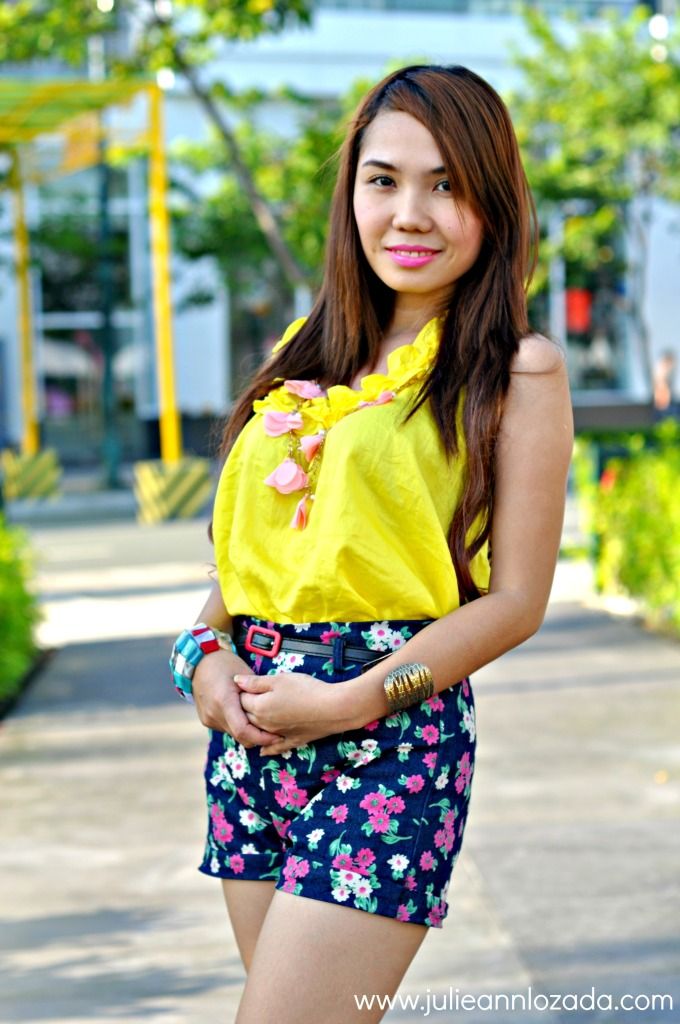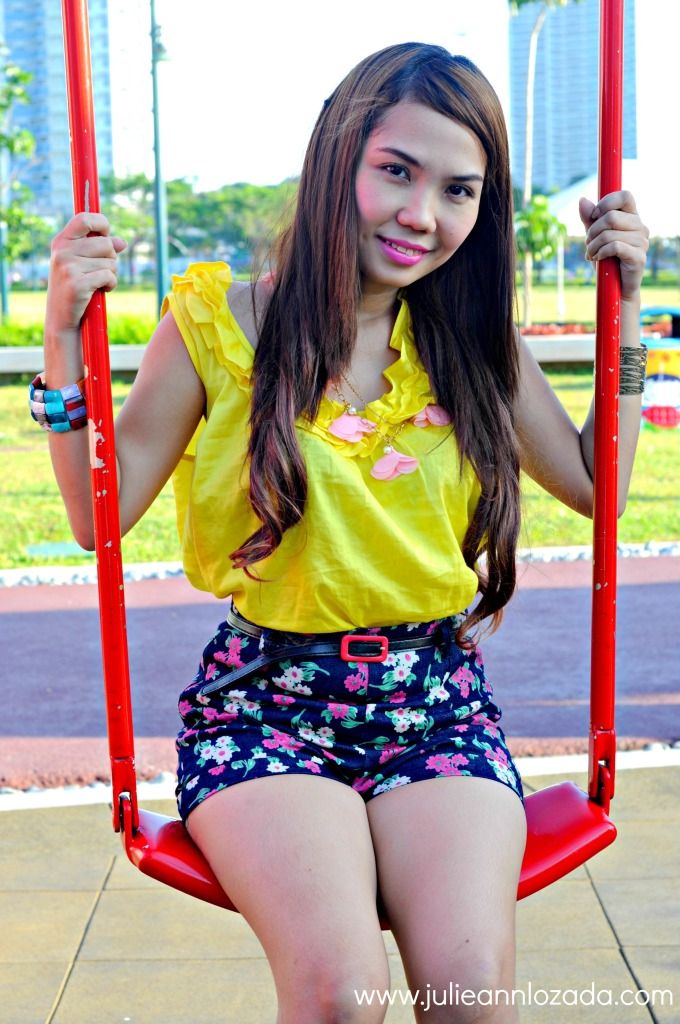 Click HERE for more photos!