RIPPED BAGGY JEANS
, crop-tops, band t-shirts, mini-skirts, platforms and scrunchies - feeling nostalgic yet? The 90s was an unforgettable decade that saw the rise of pop super-groups Take That and The Spice Girls, the début of actor Will Smith in The Fresh Prince Of Bel Air, and a renewed enthusiasm for knee-high socks, thanks to Britney Spears' legendary Hit Me Baby One More Time video.
Aside from the wider cultural significance, the 90s was also a new era for fashion, with the arrival of grunge and hip-hop influenced clothing. Tartan skirts, tracksuits and baseball caps also became major wardrobe staples, and now we can relive this – arguably – golden age with the unexpected current 90s fashion revival! Here are some of the must-have pieces you need:

Ever-present on shows like Beverly Hills 90210 and Friends, high-wasted jeans were a big fashion fixture in the 90s, and now they're back with a vengeance. This time around, however, they're slightly more flattering, featuring the skinny tapered leg we've grown to love. This summer, make sure you invest in a pair of high-waisted denim shorts with button detail, and team with a slouchy tee and classic Converse trainers.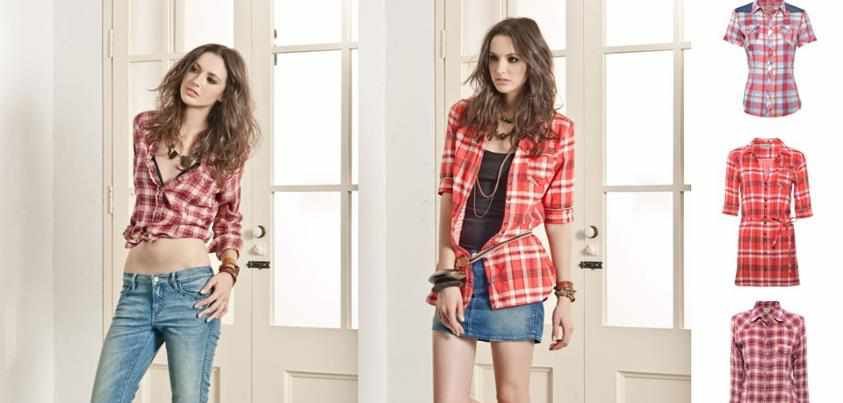 Remember Madonna's iconic video for Don't Tell Me, complete with line-dancing cowboys and check shirts galore? The 90s saw the rise of the check shirt as a casual staple, and we can expect to see plenty of tartan-esque patterns on shirts this year. Get the look by wearing with leggings (or jeans) and a pair of chunky Doc Marten boots.

Those of us without a firmly toned six-pack may balk at this particular trend, but at the very least the return of crop-tops gives us all an incentive to hit the gym. Crop-tops were massive in the 90s, typically riding up well above the midriff, but in 2012 the look has mellowed somewhat. Today's crop-tops are slightly more subtle – look out for cut-off t-shirts in pastel shades, and team with a bleached denim jacket.


If you're heading to the high street to embrace the 90s look, why not get a
credit card
from
American Express UK
? With a variety of cards to choose from, each offering exclusive membership rewards, you can make every penny count on your next shopping trip.