JUST A QUICK POST
before I sleep. Time check 1:50 AM, just got home from my first ever Swedish massage at
ASIAN MASSAGE.
The atmosphere is perfect, the technique of their massage therapists is the best I've ever experienced.
About my outfit for today--bright colors for summer. Summer is the time of year when everything gets bright and light. Okay, enough with my blah... goodnight lovely people! :)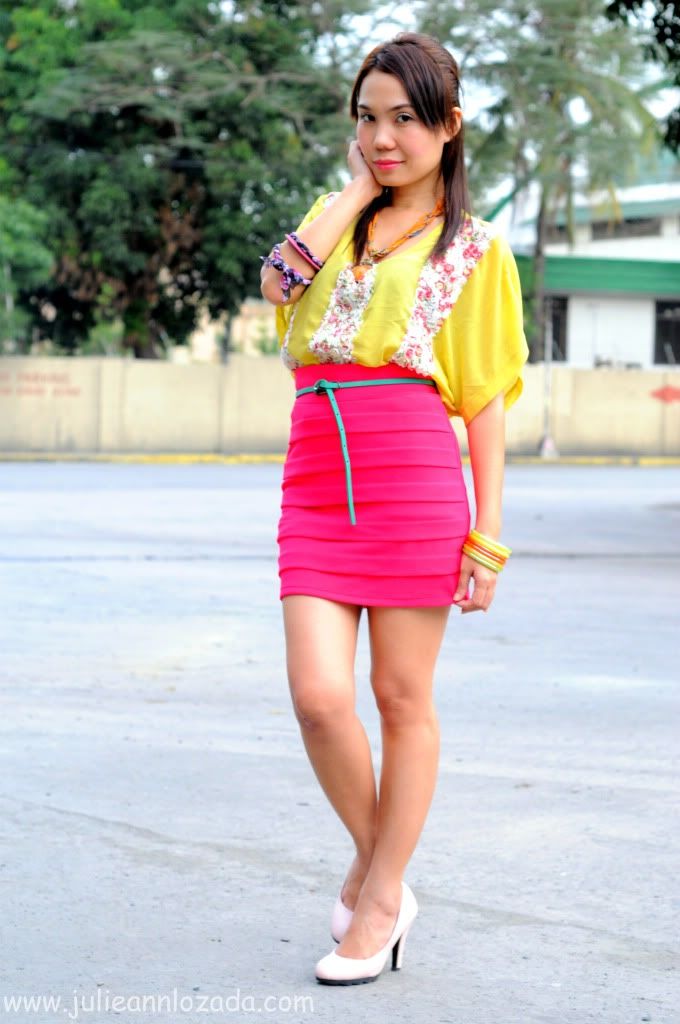 DETAILS:
Top – Chic Avenue
Skirt – TopShop
Shoes – Fuliren
Belt – YRYS
---
Photographer – Raphael Sta.Maria
Location – FTI, Taguig City
Click HERE for more photos!