Hello everyone, I'm back from a mini time off, Christmas is the most wonderful time of the year but also the most "busiest" time of year. So blogging is completely shut down for days and I am forced into down time whether I want it or not.
I've been busy personally – Christmas dinner, attending a church anniversary, Christmas shopping, gift wrapping, the regular photoshoot/brunch with friends, a repeat of Star City etc.. Anyway, I plan to get back to a more regular blogging schedule now so thank you all for bearing with me.
Of course, the best part of the whole holiday was the treasure Christmas gifts, I got so many gifts this year, I'm so happy! Love it all :) Thank you everyone! Here, I wanna show theme all to you!
How about you guys, what's the best gift you've received?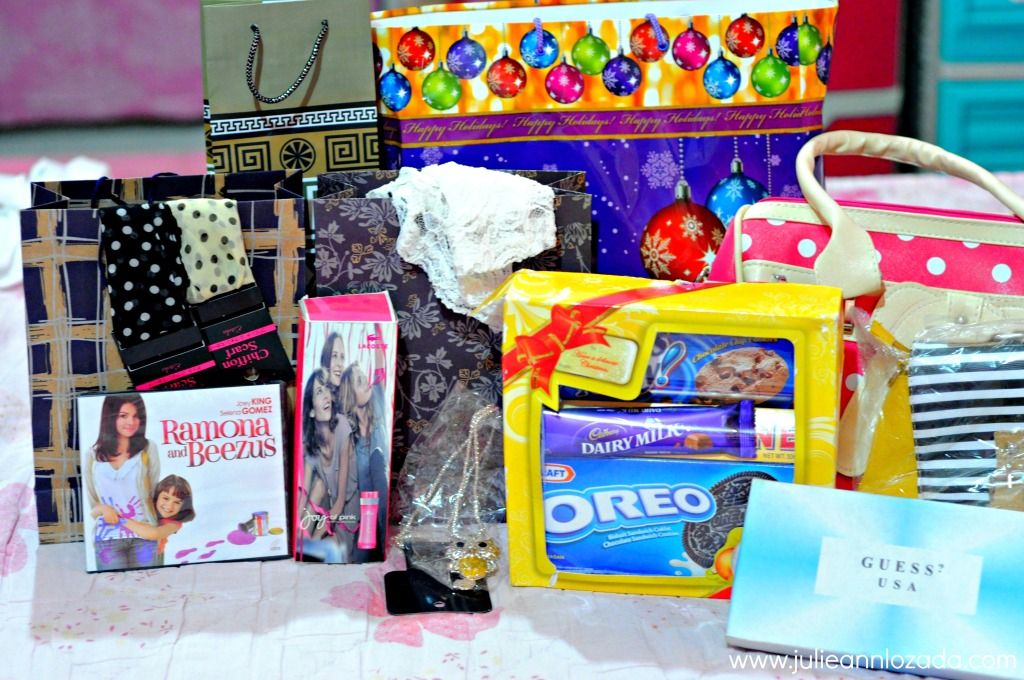 Yummy sweets: Chips Ahoy, Dairy Milk, Oreo and Toblerone in one package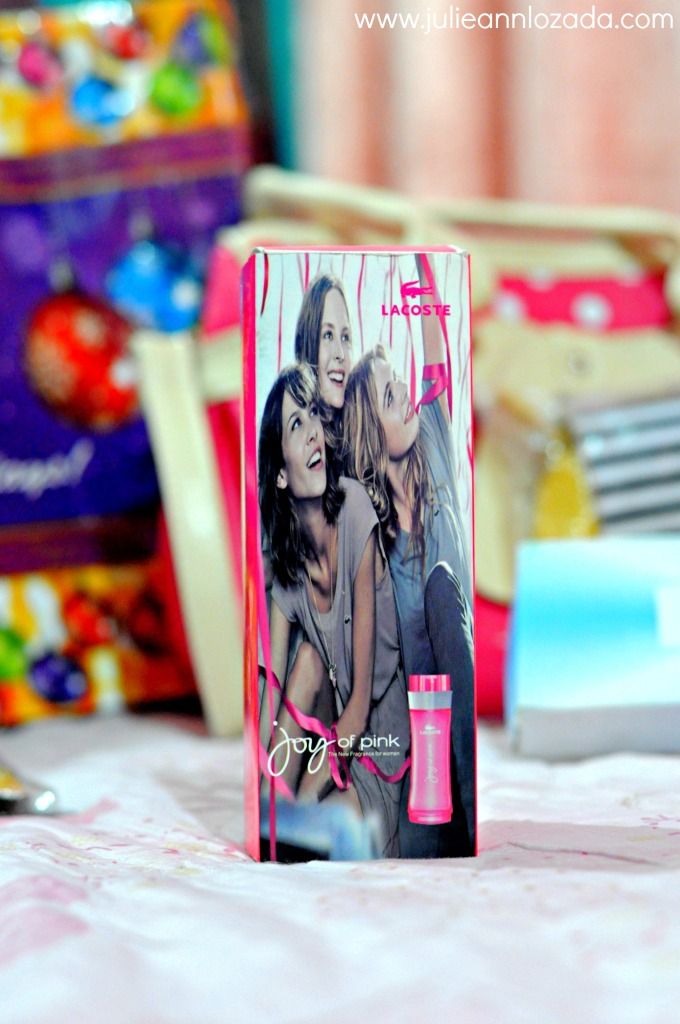 Lacoste Joy of Pink Perfume
I have a big smile in my face - I got one from my
wishlist
.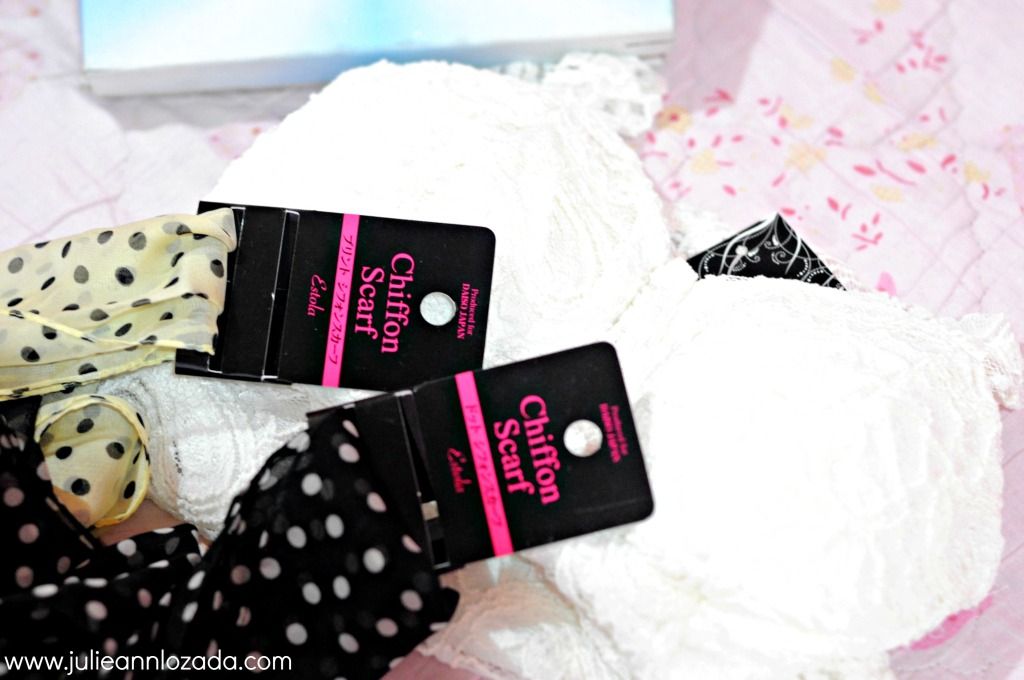 Lace corset top and black and white chiffon scarf.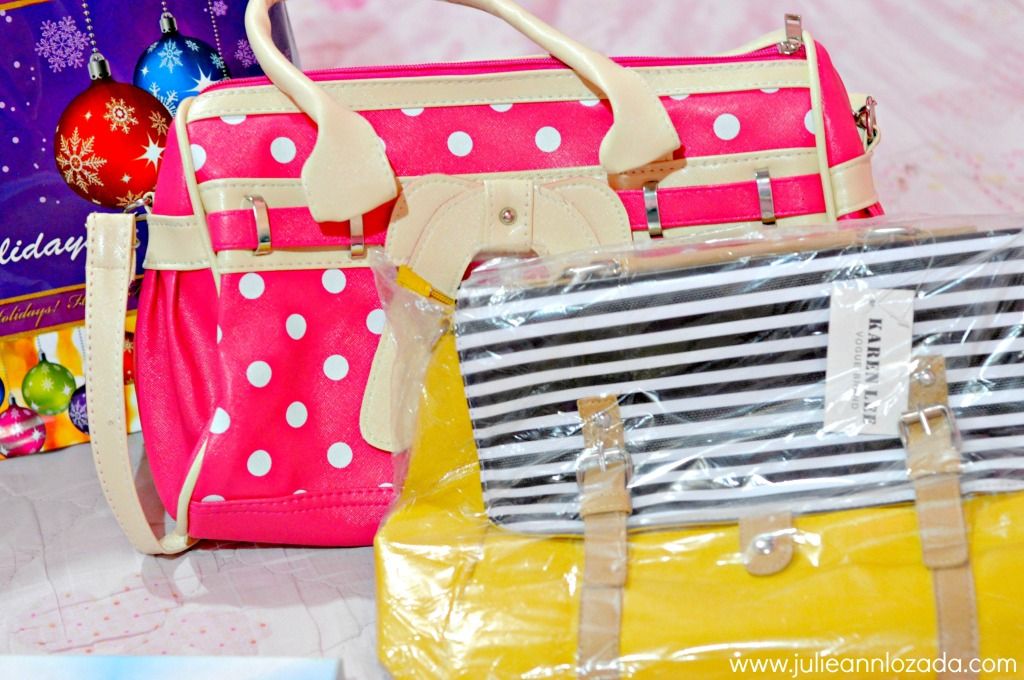 Two bags, cute!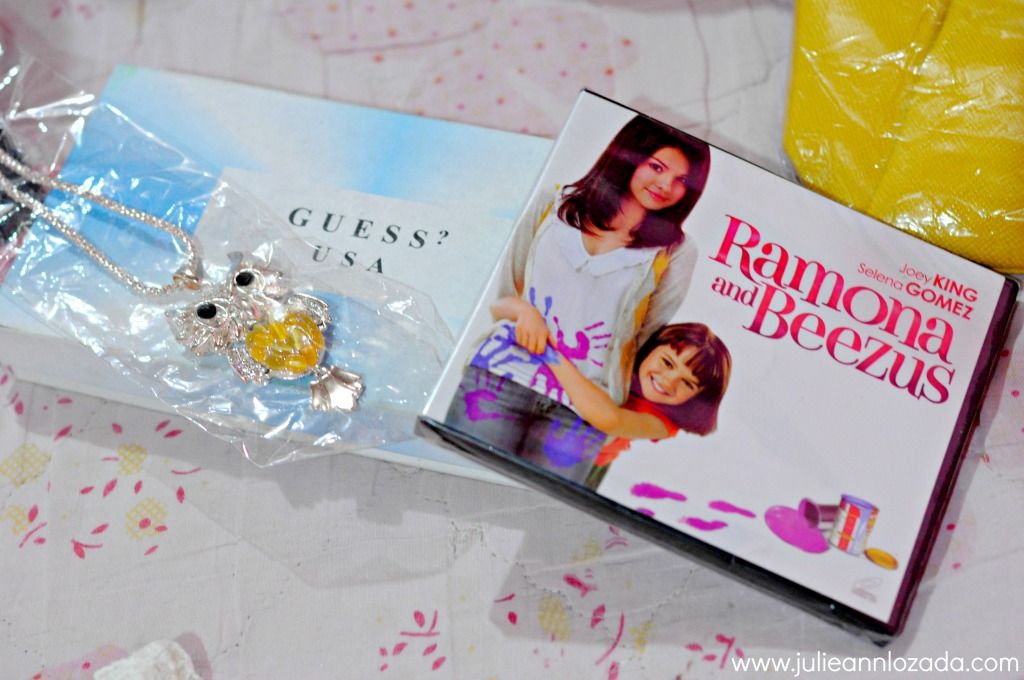 Guess wallet, an owl necklace and my favorite - one of Selena's movie (Ramona and Beezus)