HOW ROMANTIC
does the photos look with all the bubbles? Too sweet! I've always loved that scene where bubbles are all over. Bubbles are a great subject for photography, as they distort the background details they're set against, whilst creating awesome lighting.
Today I want to show you the beauty of them.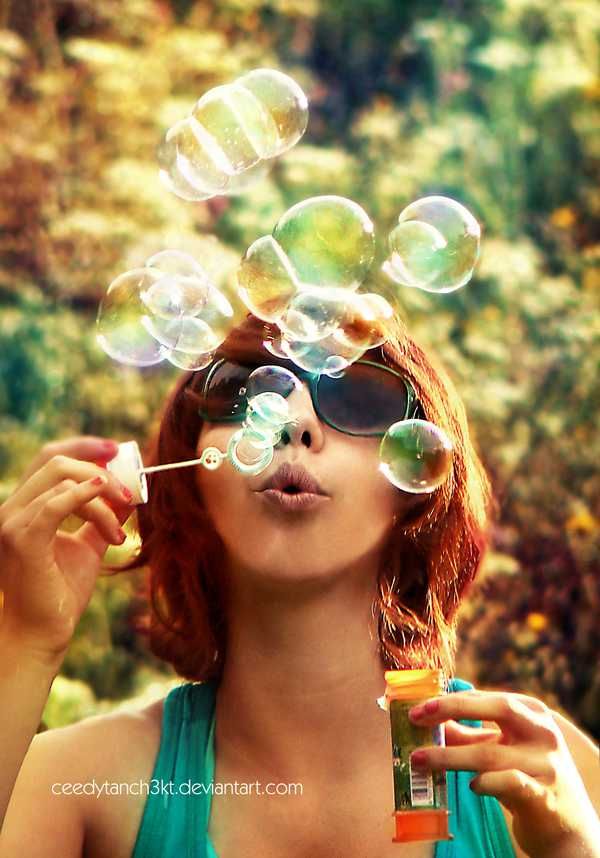 Playing with bubbles.
Taylor Swift with bubbles and tea.
Happy girl playing with bubbles.
Bubbles are perfect for prenup photoshoot.
Some photoshoot inspiration:
1.
Photoshoot Inspiration: Let it Rain
2.
Photoshoot Inspiration: Fun with Balloons