A TRIBUTE
of respect to our "
Comedy King
" Dolphy!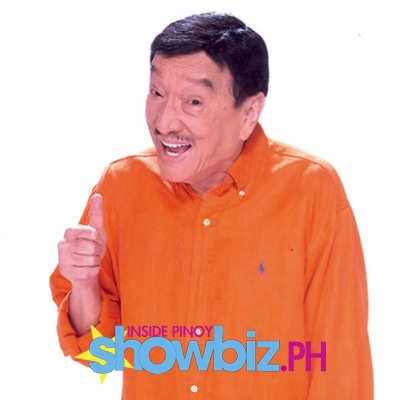 (July 25, 1928 – July 10, 2012)
One of the icons of Philippine movies, who brought laughter and even tears to Filipinos has died.
Rodolfo Vera Quizon, Sr. who popularly known as "
DOLPHY
", has died at age 83 after a long battling with Chronic Obstructive Pulmonary Disease today July 10 at 8:40pm, ABS-CBN news has confirmed.
Dolphy was widely regarded as the Philippines' "King of Comedy" for his comedic talent embodied by his long roster of works on stage, radio, television and movies. It such a great lost on the PH movie industry and all the Filipino fans.
Some facts about Dolphy:
(source)
• He's the only actor in the world who has won Best Actor and Best Actress (for playing the title role in Markova, about a comfort woman) at the Brussels International Film Festival;
• Dolphy's legendary career spanned six decades, he has tried radio, stage, television and film;
• He has acted in about
180 (one hundred eighty) movies and has starred in about more than 15 (fifteen) TV shows
, some of which were the longest-running situational comedies on television, spanning two decades.
• He's the country's most eligible bachelor, never been married but with 17 children by different women;
• Despite his stature, his feet remained firmly planted on the ground, a gentleman through and through;
read more
HERE
.
Zsa Zsa Padilla is Dolphy's all-time leading lady on and off screen, the woman he wanted so much but could not marry due to some legal impediment, mother of his two children and, as he said in a STAR interview, 'the last woman in my life'.

Click HERE and HERE to know more about him.

Message:
You were truly one of a kind and the best comedian in Philippines, there will never be anyone as great as you, and no one can replace you as a "Comedy King". You're an excellent entertainer and a great human being.
Thank you for being who you are, thank you for changing the movie industry and for changing our lives. Thank you for making us laugh off our seats:-) You're very funny.
I know you are no longer in pain and I find comfort in knowing that. I know you're happy in heaven with God. I had a greatest respect for you and will have forever!!! We will miss you!!
I remember he said - "If I die and live again, I will choose to be an actor again!"