WANT SOME MORE INFORMATION
about headdresses?
A headdress is a general term for anything worn on the head.
It is usually distinct from hats and helmets, and does not generally serve a functional or protective purpose. As I mentioned in my last post "
Islands in the Stream
", headdresses were
a sign of royalty or high social status in Ancient Egypt and have been worn by men and women for religious, cultural or fashion-related reasons.
Throughout the history of clothing, the headdress has been part and parcel of proper attire, it is also a sign of
royalty or high social status
. Today, it is for fashion statement. We often see beautiful headdresses worn by models and often used in many fashion show and events which added a dramatic flair. Even in beauty pageants, a headdress is usually a hit.
Here are some different kind of headdresses: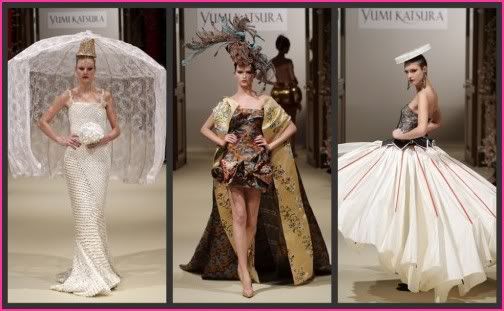 Giorgio Armani Prive show
- the look was all fabulous disco. It seemed both retro and futuristic!
DIOR
- What can we say, really? Nobody does it better. From the elegant feather fascinators to the impeccable hairstyles to the gorgeous 50's inspired collection.
Yumi Katsura show
- the models wore some pretty unique hats.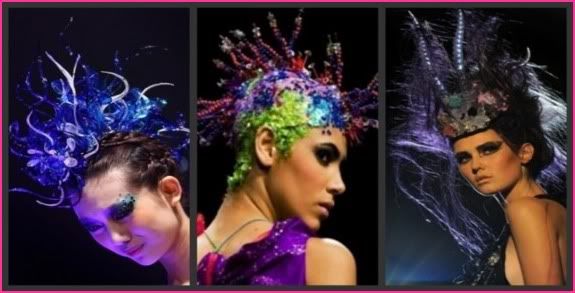 China Fashion show
- it looked and felt like a dream!
(L-R) Miss Bolivia
- Dominique Peltier,
Miss El Salvador
- Mayella Mena,
Miss Panama
- Diana Broce
(L-R)
Miss Nicaragua
- Indiana Sanchez,
Miss Russia
- Sofia Rudyeva,
Miss Venezuela
- Stefania Fernandez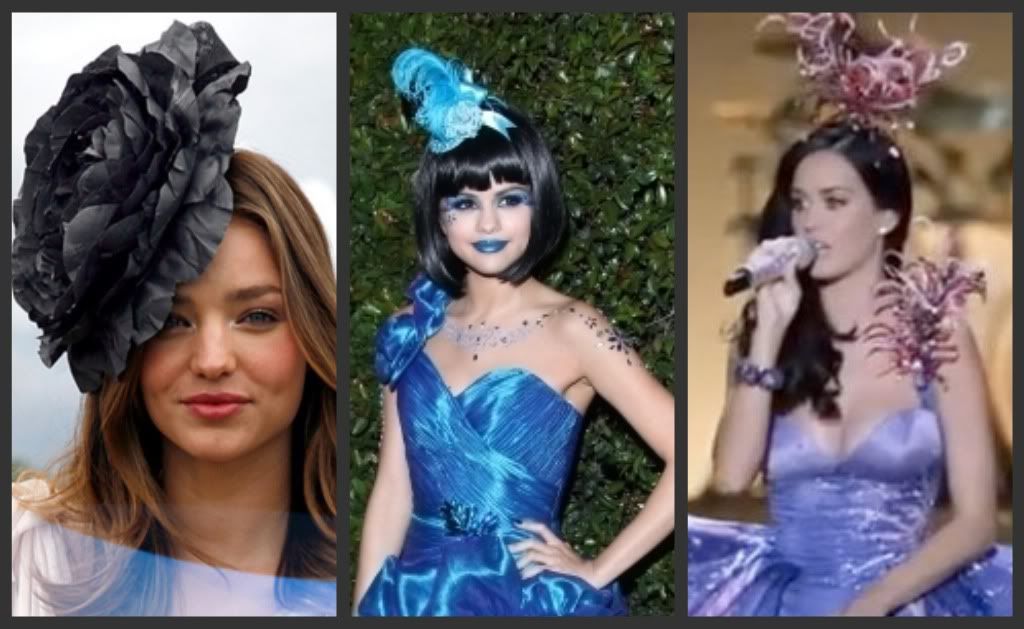 (L-R)
Amanda Kerr, Selena Gomez, Katy Perry
(L-R)
Britney Spears, Anne Hathaway, Lady Gaga
Lotsa un-usual and weird headdresses, right? If you are a model and a beauty queen -- wearing headdresses is given; if you're a celebrity -- you have an excuse to look weird, lol. Well, my favorite is headdresses for weddings, maybe someday I'll wear one for my wedding!
Anyway, which one is your favourite? ;)